iPhone 6 And 6 Plus Pricing And Release Dates Official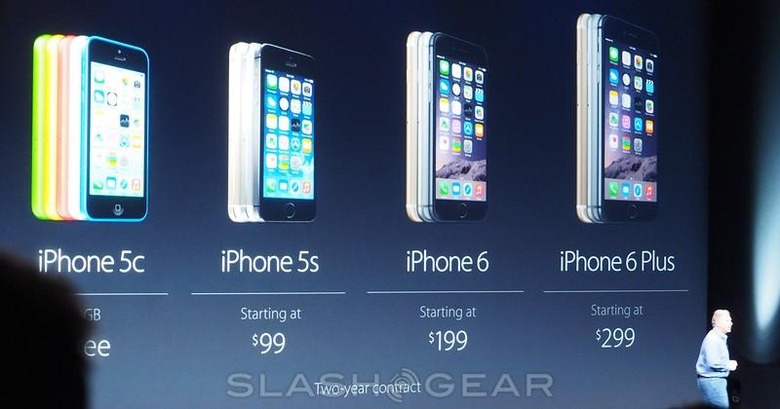 The iPhone 6 and iPhone 6 Plus have been priced this morning with the iPhone 6 – the smaller – replacing the iPhone 5s. The iPhone 6 will be available for $199 for a 16GB edition with a 2-year contract, $299 for a 64GB edition, and $399 for a 128GB edition. Remember that these are not off-contract prices – we'll get those later.
The iPhone 6 Plus will be released after the iPhone 6, starting in at $299 with a 2-year contract. The iPhone 5s will replace the iPhone 5c, while the iPhone 5c will replace the iPhone 5.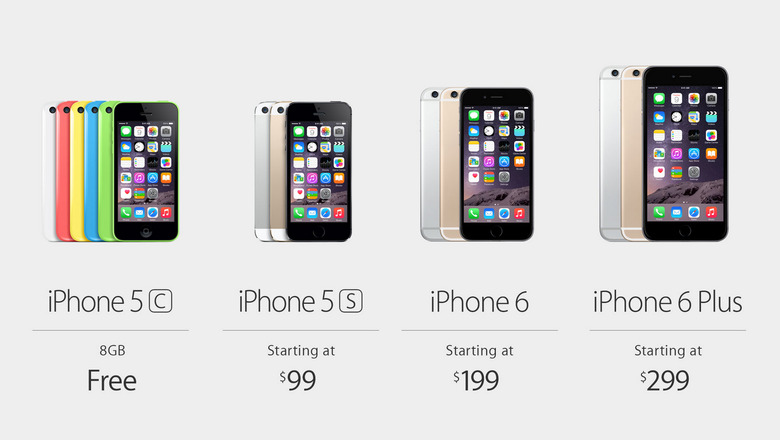 This means that the iPhone 5c will be free with a 2-year contract. That's the 8GB edition, and it does not appear that any other edition will be available through the future.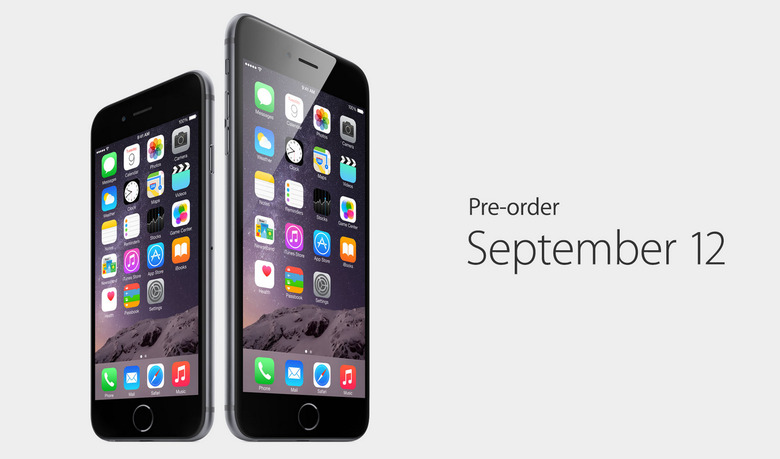 The iPhone 5s will start at $99 USD – and the storage size is not yet known. Again – I cannot emphasize this enough – these prices are on 2-year contracts, not outright. Stay tuned as we get the full pricing structure and releases sooner than later!
UPDATE: both the iPhone 6 and the iPhone 6 Plus will ship on September 19th. Pre-orders begin on the 12th of September. These are USA dates – we'll know more about international shipping soon.
UPDATE 2: These phones will be coming to the USA and 8 other countries (US, France, HK, Canada, Germany, SG, UK, AU, JP) with preorders on September 12th – everyone else will have to wait.