iPhone "Air" concept is thin as two credit cards, light as a feather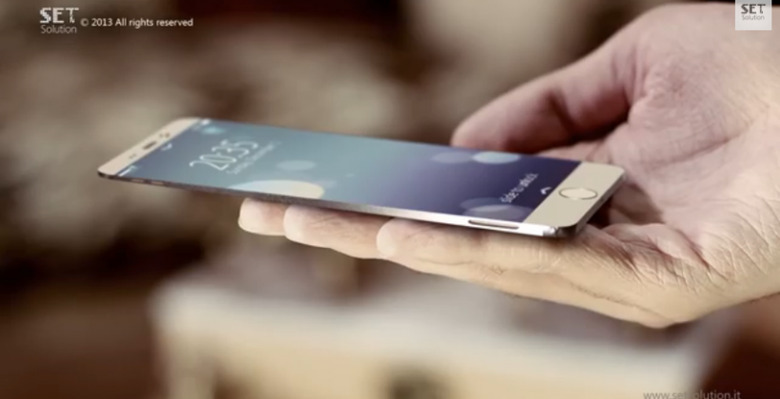 A new iPhone concept has surfaced from Italian ad agency SET Solution, and they're calling it the iPhone Air. We would love to see Apple produce something like this, assuming it's even possible. It's as thin as a couple of stacked credit cards, the display reaches all the way to the edges with nary a bevel in sight, and TouchID is integrated despite the size limitations. An agency can dream, can't it?
The iPhone Air concept is 1.5mm thin at the top edge of the phone, tapering down to double that at 3mm at the bottom edge. It's 13cm tall from top edge to bottom edge, and 6cm wide. It weighs a feather-light 70 grams. SET has poured a lot of effort into producing concept videos for the fictional iPhone Air, replete with dramatic piano and cinematic music.
The agency has been producing these concept videos on an ongoing basis. Apparently it is gunning for some big contracts with the gambit. One of the videos drives home the lightweight concept by showing it on a scale — balanced with an actual feather. The usual exterior features are all shown in high relief. The camera lens, speaker, volume buttons and port can all be seen. Plenty of profile views show the sliver-thin phone, giving us gadget tingles all over.
It's the thinnest — and perhaps most optimistic — iPhone 6 concept we've seen to date. One concept we saw in March also emphasized borderlessness. The real iPhone 6 has been in development since the beginning of 2013, with some iterations showing up in usage logs as early as January.
SOURCE: Nowhere Else (French)