iPhone 6 5.5-inch housing gets leaked again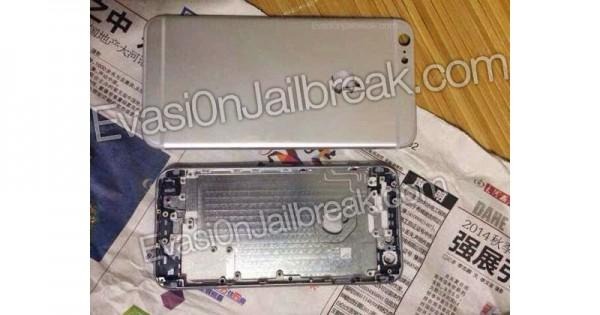 We definitely can't get enough of iPhone 6 leaks and rumors, especially this close to Apple's expected September media event. Our focus once again shift to the more controversial of the two, the 5.5-inch model that will be stretching not only the limits of Apple's smartphone line but probably even the loyalty and faith of its fans.
Even when the rest of the mobile world seems to be bent on turning smartphones into mini tablets, Apple has stayed true to its one-handed design that has kept the iPhone easy to use and easy to hold. That, however, might be changing. As you might already be well aware of, Cupertino is now believed to have larger iPhones ready to shock the world. And it won't stop at just a larger smartphone, it will be going with a larger smartphone *plus* an even bigger one.
The 5.5-inch iPhone 6 would be the company's first attempt at a phablet-sized device, a category that is still triggering debates even while top manufacturers flock to it. Many Apple fans might want to still deny it, but this latest pair of leaked photos might prove just how close those rumors are to reality. Seen here side by side are the 5.5-inch and 4.7-inch housings for the two iPhone 6 models. The larger one clearly dwarfs the other, which in turn is already a giant compared to the current iPhone 5s.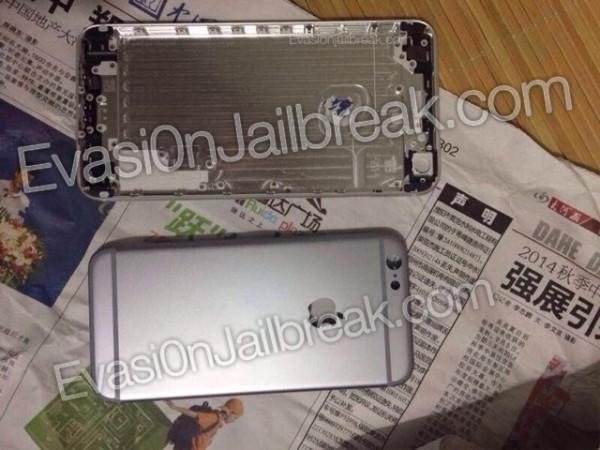 The housing shows another detail that has sparked another round of speculation over the Internet. The hole left by the Apple logo, not present in previous iPhone iterations, have led some to perhaps dream that the company will use that space to shed some light from within, possibly for glowing backside notifications. That said, some note that the current iPad generation used a similar housing design but didn't end up featuring glowing notifications.
Those who would rather wish that Apple not spend resources on a behemoth of an iPhone might take comfort in some rumors regarding the device's production line. Limited availability of components as well as issues in production might lead to delayed and an extremely limited number of 5.5-inch iPhone 6's. If so, it could very well hurt the chances of this device to leave a positive impression on the market, probably worse than the iPhone 5c's performance.
VIA: Evasi0n Jailbreak