Apple is thinking bigger for its next-gen iPhone and iPad models, according to rumors filtering out of Asia, with chatter of an "iPad maxi" alongside a far-higher-resolution iPhone 5S in the coming months. The rumors, which as with any iOS mutterings should be taken with the requisite pinch of salt, suggest Apple is looking to take on more directly not only the digital textbook market, but challenge big-screen Android phones with a jolt in pixel-dense resolution.
On the smartphone side, the Cupertino firm is tipped to be intending to roughly double the pixel resolution of the next-gen handset (which could launch as the iPhone 5S or the iPhone 6, depending on which flavor of speculation you're tasting at the time). According to WeiPhone, the iPhone 5S display will remain at 4-inches, but clock in at roughly three times the resolution of the original iPhone.
In fact, it's said to use a 4-inch panel with 1.5m pixels, up from the roughly 727,000 of the current iPhone 5. A 1704 x 960 display – keeping the aspect ratio the same, for ease of app transition – would fit the bill, though it's unclear where Apple would source the screen, since panels of that size and (489ppi) resolution aren't exactly common.
Adding to the intrigue is the suggestion that Apple will also trim the bezels of the iPhone, thus reducing the 5S' size compared to the current handset.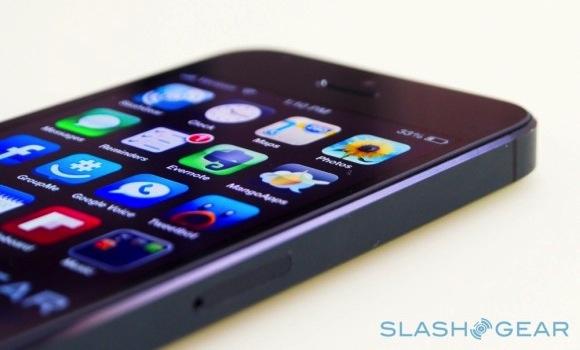 At the other end of the scale in mobile, Apple is separately tipped to be considering a so-called "iPad maxi" with a screen larger than the 9.7-inches of the current full-sized iPad. The "maxi" variant would measure in at 12.9-inches, so ETNews claims, with a tentative release in the first half of 2014.
The larger tablet is being seen as a strong contender to replace textbooks in classrooms, but also as a rival to smaller ultraportable notebooks for those whose needs don't extend to a full desktop OS. While the scale of that audience isn't unclear, there's undoubtedly been a surge in third-party keyboard dock accessories for use with both the regular iPad and iPad mini, turning them into notebook alternatives.
Apple has long insisted that it has no plans to introduce a touchscreen MacBook, claiming the ergonomics of such a device are not sound. However, a larger – normally keyboard-free – tablet might better fit the bill, presumably slotting into the company's range between the existing 9.7-inch iPad and the MacBook Air.
As we said, Apple rumors can easily edge out of "possible" and into "wishful thinking", though products such as those suggested would at least address some of the company's bigger challenges at the moment: Android phones with rapidly climbing pixel-density, already out-Retina'ing Apple's own Retina displays, and the growth of touchscreen ultrabooks running Windows 8.