iPhone 5s-Recorded Burberry Runway Videos Show Off New iSight Camera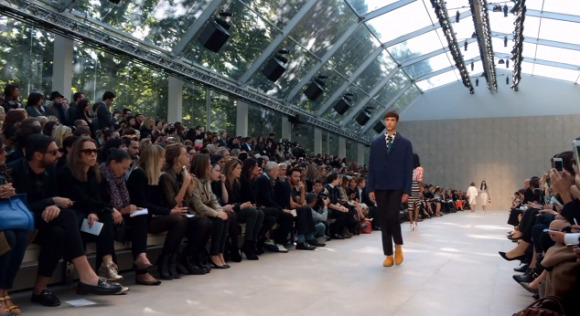 We reported last week that Burberry planned to record its London runway event using the iPhone 5s, a way for Apple to show off the new iSight camera its latest handset offers. Such a time has come and gone, and now one of the videos recorded with the smartphone have been posted on YouTube, giving everyone a look at how the handset held up and what kind of video quality it offers.
The video was posted on YouTube by Burberry, showcasing the Prorsum Womenswear S/S14. The entire event was recorded with the Apple phone, with multiple angles being used in the video, some in darker perspectives and others facing the bright light of a blue-sky day. The video is recorded in 720p HD, though you'll need to remember to adjust the YouTube video settings to see it in that quality.
Overall, the video — which you can check out for yourself below — is certainly not bad, though a careful eye will notice elements that give away the fact it was recorded with a less-than-professional camera, not the least of which being some fairly poignant issues with over-exposure in bright areas. It is doubtful anyone would assume the camera could substitute for professional equipment, however, and the point is more or less to showcase what it can offer the average consumer.
Burberry also took some photos and other videos, one of which showed off the slow-mo feature during a portion of the show where flower petals rained down, all of which are visible on its Instagram page. There's also a Vine video showing a sketch take place. Unfortunately, in the case of many of the photos, it is hard to judge the photography results of the iPhone 5s due to the use of filters.
Overall, the video and image quality is certainly good, and will likely satisfy many of the consumers who wield the handset. Ultimately, how it holds up in different situations is something to be seen in time once in consumer hands, but as far as smartphone cameras go, it holds it own.