iPhone 5S One Of Three iPhones Set For Store Shelves Soon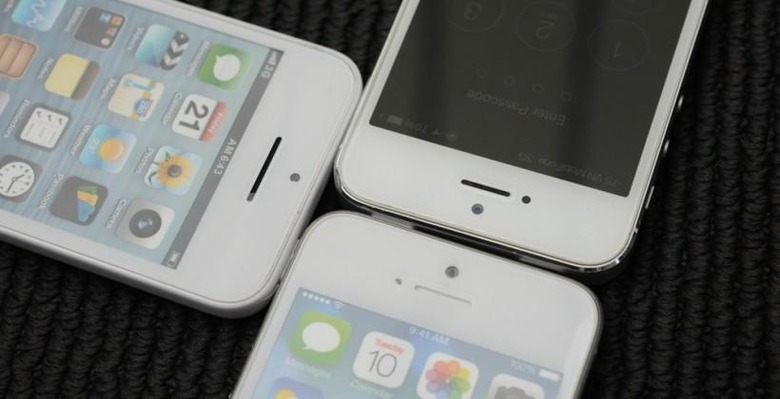 This next week is sure to bring on its fair share of products internationally due to IFA 2013 taking place, but Apple is being tipped to keep things solid on its home turf with word of not one, not two, but three products set for store shelves. Word from unnamed sources speaking with the Telegraph suggest that stores have been informed that they'll want to increase shelf space and display space to show off more than the usual two iPhone products at once. While today many stores show off the iPhone 4S next to the larger-display-toting iPhone 5, this next release will likely show three devices with the same size screen.
This suggestion of a necessary three products in storefront displays tips – again – the release of the iPhone 5C and iPhone 5S. As expected, this release will likely have the three-tier system for Apples iPhone products set for the iPhone 5, iPhone 5S, and iPhone 5C, each of them with a standard 4-inch display. Pricing structure will be a bit more difficult to pin down.
While it is possible that Apple will stick with the same structure for pricing it works with today, the release of the iPhone 5C with essentially the same specifications as the iPhone 5 puts the whole situation in a bit of a bind. Will it make more sense to have the iPhone 5 cost the same as the iPhone 5C due to the release one year later, or will the plastic of the iPhone 5C still justify a higher cost for the iPhone 5?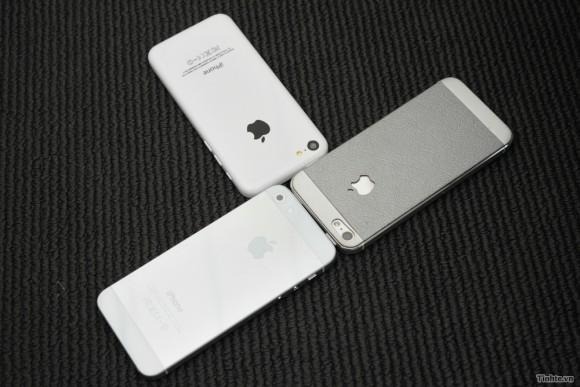 The highest tier will still belong to the iPhone 5S, undoubtedly, with a boosted collection of specifications and a likely new set of colors. While the iPhone 5S will almost certainly come correct with the same black and white structures of the iPhone 5, there's also rumor of a "Gold" iPhone approaching, with parts leaking with suggestion of a more "Champagne" look in the end.