iPhone 5s M7's Next Fitness Companion Is Moves 2.0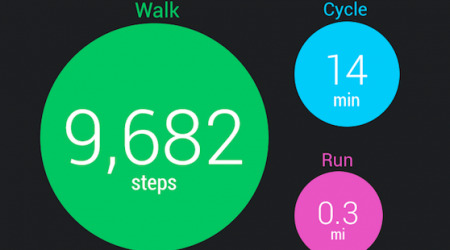 This week the folks behind the app Moves have announced the creation of "Moves 2.0", the next in a line of apps that makes direct use of the iPhone 5s's M7 motion coprocessor. This app is – a its simplest – an activity tracker. What you'll be able to do with this second edition of the app is track walking, cycling, and running with as small a drain on the iPhone's battery as possible.
This app works in a unique way with the iPhone 5s, is should be noted – this iPhone is the first to work with the unique "coprocessor" architecture with the unit called "M7" and the first to be attuned specifically to fitness apps such as these. This app is one of the first to make direct use of Apple's M7 motion coprocessor, allowing the app to stay on and track your steps, cycling minutes, and distance ran all in a rather simple layout.
Moves 2.0 connects with a variety of apps on the iPhone. You'll see direct connections with MMapper, Nudge, Momento, Moves Export, and MovesNote (connecting with Evernote) for expanded use of your tracked statistics. Moves works with a developer program that reaches out to friendly apps that wish to connect to the Moves platform with relative ease.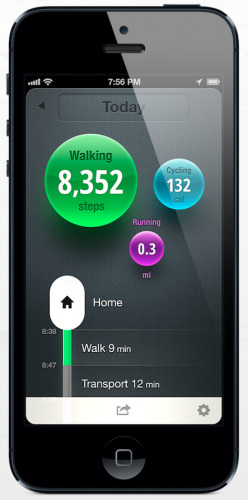 This Moves 2.0 app works with a calorie burn monitor, works with a variety of languages – including newly added Chinese, Japanese, Korean, Spanish, and French, and works without the aid of a dedicated activity tracking gadget.
The first release of Moves 2.0 will be made with an introductory price of $1.99 USD and will cost a cool $2.99 USD from the end of November forward. There's also a Moves app for Android that does not work with the same coprocessor connection, but does essentially all the rest regardless.