iPhone 5S chassis surfaces in factory image alongside specifications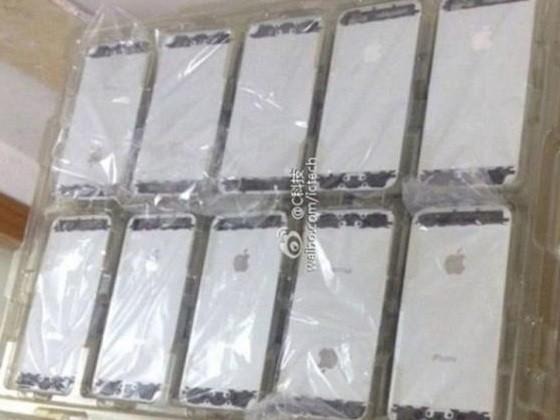 Earlier this month, we reported on an iPhone 5S leak that included production shots and a batch of specifications, some of which went against what earlier leaks had said to expect of the latest iPhone. These specs have appeared again, this time from the Chinese website EXPReview, which also published an image of several iPhone 5S chassis' lined up and plastic wrapped.
The chassis' featured in the image look essentially the same as the iPhone 5, mirroring what we saw in the leaked production shots of the handset on July 17th. In the leak, a second shot of the chassis was also published, which shows the inside of the shell with its grooves, as well as a shot of the rear panel. You can see it for yourself below. This isn't the first time this particular image has made an appearance.
Some of the earlier rumors that had surfaced about the iPhone 5S stated that Apple was looking into a larger display for its new iPhone models, but this latest leak collaborates what we heard a couple weeks ago: that the iPhone 5S will feature the same panel as the iPhone 5. As such, it'll be a 4-inch IGZO with a resolution of 1136 x 640 pixels.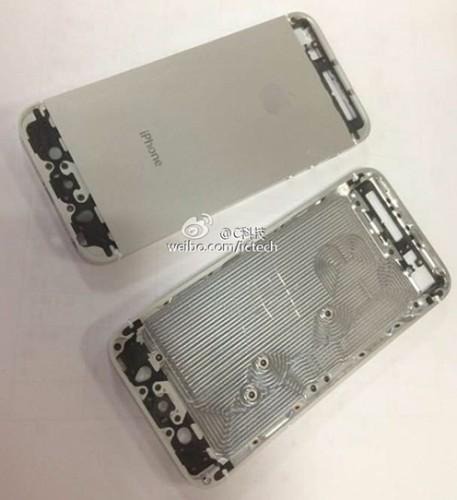 Reportedly, users will be seeing the same A6 chip put in the iPhone 5S, bringing with it a faster clock speed than previously available, as well as 2GB of RAM. There's also said to be a dedicated quad-core GPU, and NFC connectivity, which we've heard previously. The rear camera is said to be a 12-megapixel sensor with a dual-LED flash.
Rumor has had it that production of the iPhone 5S would start this month, and the image of the chassis' seem to substantiate that. As always, take the specifications with a healthy grain of salt, but thus far they match up with some other recent leaks that surfaced this month. You can check out other iPhone 5S details that have leaked in the timeline below.
SOURCE: Laptop Mag