iPhone 5S bringing Silver, Gold, and Space Gray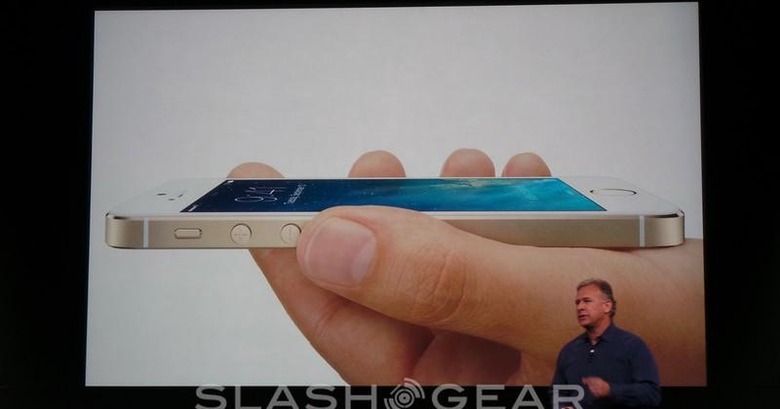 Apple decided to change things up a bit today and announced the iPhone 5C along with the iPhone 5S. The iPhone 5C arrived in multiple colors, as had been rumored and it looks like the same can be said about the iPhone 5S. Though, this one is not quite as colorful. The iPhone 5S will be arriving in three colors; Silver, Gold and Space Gray.
Of course, aside from the different colors on the exterior, Apple is still touting the iPhone as being a top-quality smartphone. In fact, comments coming from the stage included how the iPhone 5S is made from a "high-grade aluminum with diamond cut chamfered edges." Not to mention, the "perfectly matched glass inlays."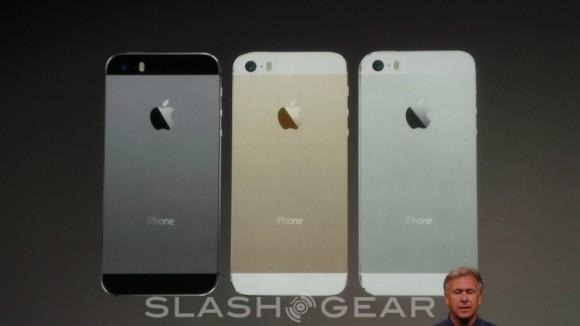 And aside from the exterior design and colors, Apple is making some changes on the inside as well. They talked about how the switch to 64-bit took years with the PC and mentioned how it will take one day with the iPhone. This comes as a result of the processor, which in this case will be a brand new SoC from Apple. Specifically, a 64-bit A7.
Connecting the 64-bit processor with iOS 7 and we learn that the software will have a native 64-bit kernel, libraries and drivers. This also ties in with the built-in apps which have been reengineered. And to continue with the bragging, Apple shifted to talk of speed and comparisons with the original iPhone.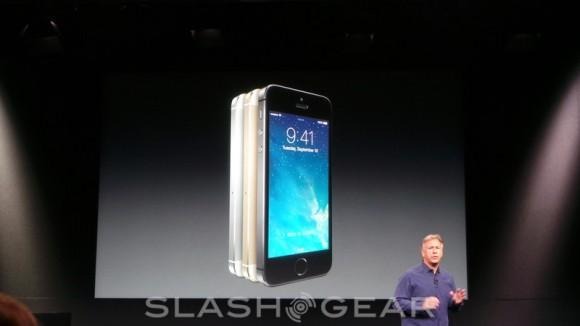 According to details provided, this one will be up to 2 times as fast in processing and up to 2 times as fast in graphics. Looking back to those who have been sporting an iPhone since the original model, the iPhone 5S is said to be up to 40 times faster and with up to 56 times more graphics performance.