iPhone 5S Available September 20th: Priced To Replace iPhone 5 [UPDATE]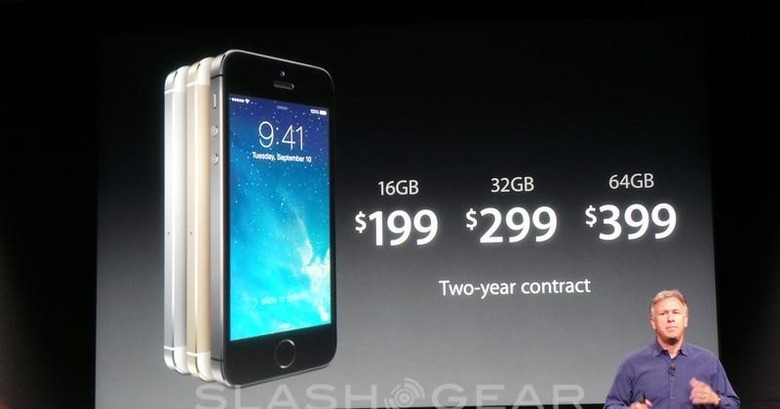 Now that we officially know all of the details and can calm the hype trains down, lets talk about pricing. Apple has just confirmed an aggressive pricing strategy for the new iPhone 5C, coming in at just $99. However, many of you are probably interested in their flagship iPhone 5S. With an improved camera, fingerprint sensor with Touch ID and more. So when and for how much? It all starts September 13th.
Unlike other manufacturers Apple wants you to get your hands on their latest and greatest hardware and software as soon as humanly possible. The iPhone 5C will go up for pre-order starting September 13th, starting at $99. Of course that's for the 16GB colorful 5C, and you'll be spending a bit more for the top dog.
UPDATE: It would appear that the iPhone 5S will not be available for pre-order at all: you'll either have to order on the 20th and wait or head straight in to an actual, physical Apple store to wait in line like the good ol' days.
The iPhone 5S will come in at $199 for the 16GB model, as expected. Then as usual we'll get 32GB for $299, and 64GB for $399 respectively. Of course this pricing is for the US, on contract, and we'll have more details coming up quick regarding the rest. It's also worth noting all 3 major China carriers will now have the iPhone, so that's news in itself.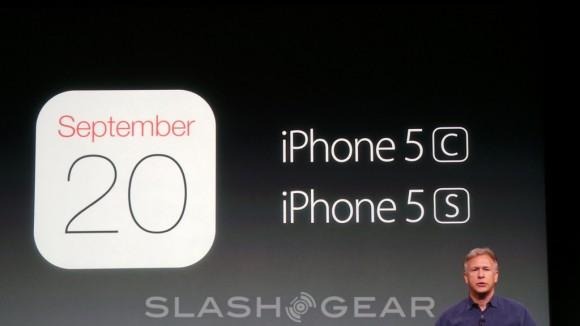 While we are still looking for all of the details, it looks like the 13th pre-order date (for the iPhone 5C) will be for multiple regions including: US, Australia, Canada, China, France, Germany, Japan, Singapore and the UK, just to name a few. Then since we know you're wondering, they will begin shipping on September 20th.
Surely you'll want overnight shipping to get it as soon as possible once they start rolling out on the 20th, especially if you choose one of their stunning new colors. You'll also be able to wait in line and try your luck at a local retail Apple store come September 20th as well. Who's excited?