iPhone 5C 8GB smartphone hits 11 more countries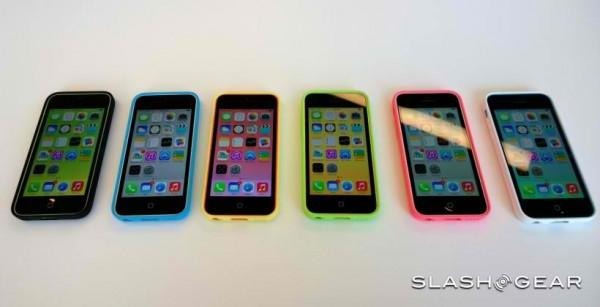 Apple online stores in several more countries have been updated with a new version of the iPhone 5C smartphone. That new version is the iPhone 5C 8GB and it is now available in the Netherlands, Italy, Belgium, Sweden, Poland, Czech Republic, Ireland, Portugal, Austria, Spain, and Norway. Apple online stores in those countries were reportedly down briefly before coming back online with the new device listed.
Apple has been trying a lot of different ways to get people more interested in its cheaper iPhone 5C smartphone. The device hasn't sold nearly as well as the more expensive iPhone 5S. One of the ways that Apple wanted to make the phone more popular was by offering up a version of the device that was cheaper; this is where the 8GB iPhone 5C came in.
Apple launched the 8GB iPhone 5C last month and it was available first in Europe. When it hit the European Apple store, it was selling at a price of £429, making it about £40 cheaper than the 16GB version. When the 8GB iPhone 5C landed, the 16GB iPad 4 was also tossed back on the stores.
If you are an Apple fan in the US, it appears that we won't be getting the iPhone 5C 8GB smartphone here. Apple says that it doesn't want to sell the 8GB version of the phone in the US because of the popularity of subsidized phones.
SOURCE: MacRumors