iPhone 5 won't work with some accessories even with Lightning adapter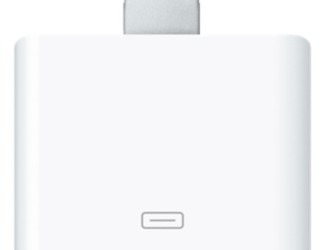 I think we all know the talk of the technology world for the next few days is going to be the launch of the iPhone 5 and new iPods yesterday. With the iPhone 5 getting a new docking connector called the Lighting connection; many people are wondering if their community use existing iPhone accessories with the new device. Apple does have the Lighting to 30-pin adapter available ranging from $29-$39 depending on the model.
One thing that's worth stressing before you pay the money for the Lightning adapter is that your gear won't necessarily work even with that adapter in place. Apple has warned that not all devices will work with the new iPhone or iPods even when you use the adapter because that adapter doesn't put out an analog signal.
That means any of your devices that require an analog audio signal won't work. What HiFi says that most audio devices do, in fact, require an analog audio signal. That means before you waste money ordering the adapter you'll want to check with the manufacturer of your audio gear and determine if you need an analog audio signal or not.
Another caveat of the fancy new adapter is that it doesn't support video and iPod out. If you have an analog device you hoped to keep using your only hope is that accessory manufacturers come up with an adapter that allows digital to analog conversion before the signal reaches your device. When or if a DAC adapter accessory will be offered remains to be seen.
[via What HiFi]