iPhone 5 revealed as 'world's thinnest smartphone'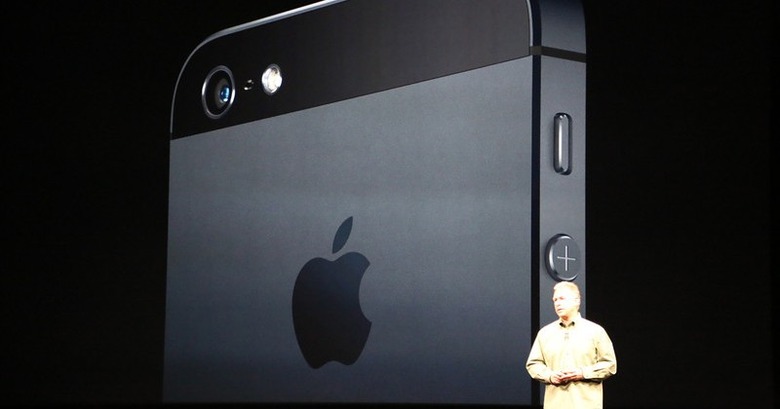 The iPhone 5 has officially arrived folks, and Apple is making some pretty big promises about it. The first is that it's the "world's thinnest smartphone." In his announcement, Phil Schiller revealed that the iPhone 5 is 7.6mm thick, which is an 18% decrease in thickness over the iPhone 4S.
The iPhone 5 is pretty light too, weighing in at only 112 grams – that's 20% lighter than the iPhone 4S. The iPhone 5 is the same width as the iPhone 4S is, but it's a good amount taller. That change was made to accommodate the new screen, which measures in at 4-inches. That's a pretty significant upgrade, considering that iPhone screens of the past have come in at 3.5-inches.
Of course, the iPhone 5 also features Retina Display, which will undoubtedly be a big selling point for the brand new device. All in all, Apple promises a new iPhone that feels great in your hand, and with those specifications, we don't doubt that it will. Be sure to hit up our liveblog of Apple's event for second-by-second updates, and check out our Apple portal for more in-depth coverage of the event!