iPhone 5 parts video shows smartphone fondle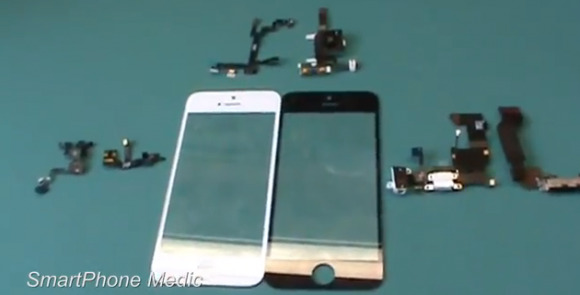 A new video has been released by a rabid Apple fan showing off several components of what they believe will be the new iPhone 5 – or "the New iPhone" if you prefer. This device is shown compared by SmartphoneMedic to the iPhone 4S/4 casing we already know and appears to be quite similar to the supposed parts we've already seen hit the accessories market in leaked photos galore. These parts include an elongated display with the same width as its predecessor as well as a new double-sided mini dock for USB connections.
The video itself doesn't let us in on a whole heck of a lot of new information that we haven't already seen several times, but seeing it all in video form does give some basic form of visual legitimacy to the whole equation. This device appears to have a slightly modified set of holes above the display area, with a hole instead of a line and a smaller area for the device's front-facing camera to peek through.
This video also compares the front panel of this supposed iPhone 5 to the currently already released Samsung Galaxy S III – in Garnet Red as supplied by AT&T. This comparison shows the amazing difference between the two units. with the Galaxy S III's display dwarfing that of the possible Apple hardware. The Galaxy S III is also out on the market in this same hardware configuration on several other carriers in the USA as well as abroad.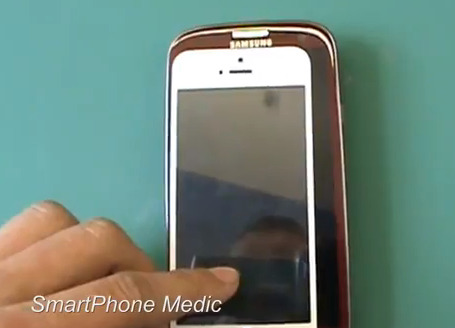 The iPhone here is also appearing in dock form, with a close-up of the bottom of the device showing a port that has 8 pins on one side and 8 pins on the other. This piece lends itself well to the idea that a 16-pin connector is coming with this next-generation line of devices for Apple, with the ability to plug in right side up or upside down with no trouble either way.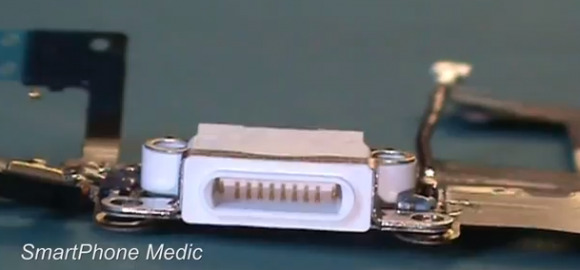 Have a peek at the timeline below to see several other important leaks and tips regarding the iPhone 5, and see our iPhone 5 collection of posts in its entirety to get the full picture – put the full puzzle together here and now!
[via MacRumors]