iPhone 5 launching in 100 countries on 240 different carriers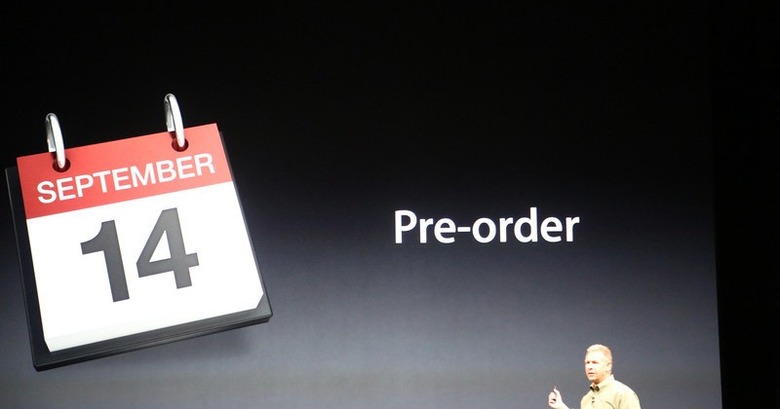 We've heard plenty about the iPhone 5 today, but now it's time to get down to the nitty-gritty and talk release information. Apple said during its event today that iPhone 5 pre-orders will open up on September 14 – two days from now – and it will be launching in some countries on September 21. Those initial regions include the US, Canada, the UK, France, Germany, Australia, Japan, Hong Kong, and Singapore.
On September 28, a week after those locations listed above, the iPhone 5 will launch in 22 other countries, including places like Austria, New Zealand, the Czech Republic, Ireland, Denmark, Spain, and the Netherlands. Sometime in October, the iPhone 5 will release in 20 more countries, with Apple saying this is its "fastest phone roll out ever."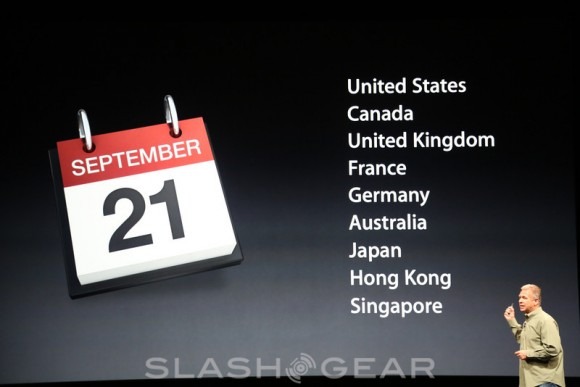 By the end of the year, the iPhone 5 will be available in 100 different countries on 240 different carriers. Apple's goals for the iPhone 5 roll out are definitely lofty, and it better hope that it goes into this worldwide launch with enough devices to satisfy demand – after what we've seen today, it's basically a sure thing that the iPhone 5 will be selling like crazy once it launches. Be sure to check out our liveblog of Apple's event for up to the minute news, and keep watching our Apple portal for more in-depth coverage. There's more to come, so stay tuned!