iPhone 5 jailbroken on launch day
Whenever a new iPhone arrives, it seems that there's always a race to be the first to jailbreak it. Hacker Grant Paul claims that he's already jailbroken the iPhone 5, less than 24 hours after the the newest iDevice launched in here in the US. Paul posted an image of the iPhone 5 home screen with a shortcut to Cydia to his Twitter account, indicating that he's already managed to jailbreak the the handset.
Don't get too excited though, because details are still painfully scarce. The jailbreak isn't ready for prime time yet, and it seems that Paul merely wanted to tweet these images to claim the title of "first to jailbreak the iPhone 5." If he actually did jailbreak the device, you can bet that Apple is pretty upset that he did it so quickly following the iPhone 5's launch. After all, Apple already has a problem with people jailbreaking their iPhones, so the fact that one hacker managed to do it in such a short amount of time can't be sitting too well with the company.
Some people are naturally expressing some skepticism that he's truly jailbroken the iPhone 5, and to quell those suspicions, Paul posted more images of his iPhone 5 running Cydia. Jailbreaking an iPhone, as many of you already know, allows users to do any number of things, from running homebrew apps to unlocking additional functionality. Many use jailbreaking as a way to tether without having to pay extra, and with many carriers imposing additional fees for tethering these days, it's an increasingly popular reason to jailbreak your device.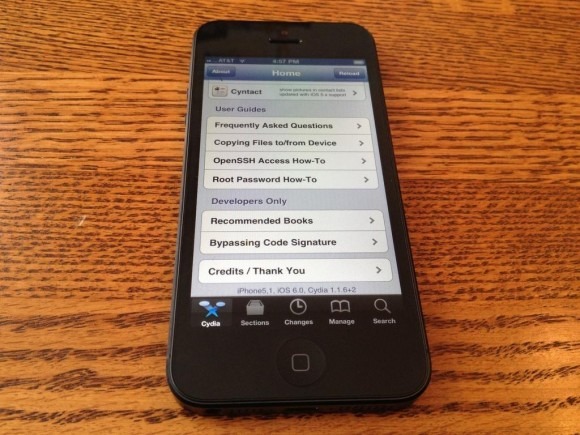 Of course, jailbreaking also allows users to install pirated apps, but the jailbreaking community will tell you that there's much more to it than just free software. Though Paul has already jailbroken the device, it looks like other iPhone 5 users will be waiting a bit longer for the jailbreak to be made public, either by Paul himself or by someone else. Have a look at our timeline below for more recent news on the iPhone 5.