iPhone 5 jailbreak just over the horizon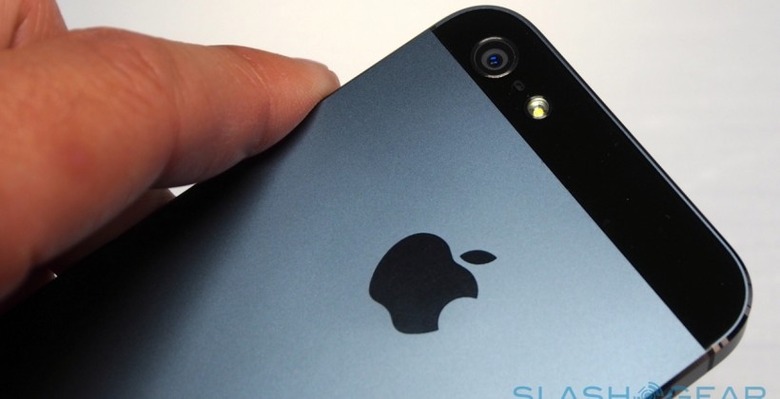 iPhone 5 owners have been waiting patiently for any kind of jailbreak to come their way, but it's proving to be a Herculean task for dev teams, since the iPhone 5 has a completely new chip as well as a completely new operating system. However, a member of the Chronic Dev Team announced that a full tethered jailbreak is close to being done.
The only catch is that you need a developer account in order to run the tethered jailbreak for now, which is obviously not good news for regular users who are dying to jailbreak their devices. However, the good news is that with the accomplishment of a tethered jailbreak, an untethered jailbreak is just around the corner.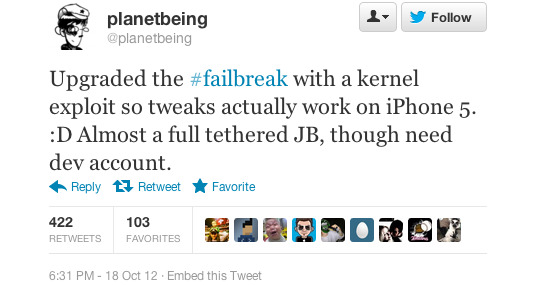 However, we're not sure how long it will take to break out of the requirements of needing a developer account. However, a developer-only untethered jailbreak will at least open the door for an untethered jailbreaks for everyone at some point, so at least it's something we can get excited about and know that it will eventually come.
Apple's iPhone 5 comes with the company's new A6 dual-core processor clocked at 1.3GHz with 1GB of RAM. Of course, the new device has the larger 4-inch display with the Retina 1136x640 resolution at a 16:9 aspect ratio. It has an 8MP rear camera and 1.2MP front-facing camera. Check out our full review of the device if you haven't yet gotten your hands on one yet.
[via Cult of Mac]