iPhone 5 helps Apple snatch US smartphone top spot says Kantar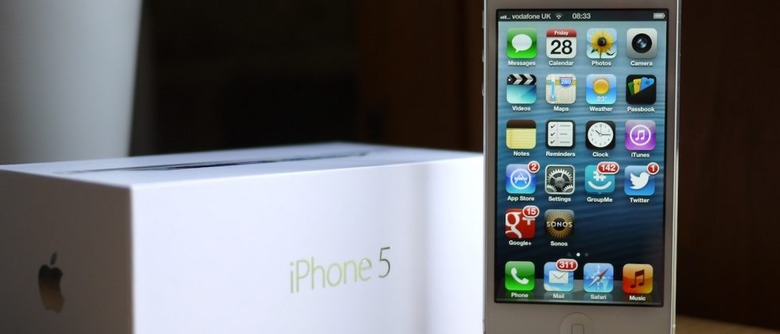 Apple's iPhone has retaken the top smartphone spot in the US, new stats suggest, with the iPhone 5 helping the iOS handset slip ahead of Android. Counting US sales over twelve weeks running to October 28, Kantar Worldpanel ComTech says the iPhone now holds 48.1-percent of the smartphone market in the country, versus Android's 46.7-percent. Meanwhile, while Android holds sway in most European countries, the iPhone 5's release has seen Apple's share take a surge.
"The last time we saw iOS overtake Android in the US was when the iPhone 4S was released and Apple managed to retain its lead for three consecutive periods" Dominic Sunnebo of the analysis firm said of the stats. "This time we predict that Apple will beat its previous high of 49.3% and achieve its highest ever share of the US smartphone market within the next two periods."
According to Kantar, 62-percent of US iPhone 5 sales were upgrades, with existing owners choosing to swap their current iPhone for the newest model. 13-percent jumped the aisle from Android, apparently, while just under half that amount defected from BlackBerry.
Although a new iPhone generally gets the mobile market moving, Apple's decision to step up from a 3.5-inch to a 4-inch display, and its inclusion of LTE for the first time, are cited as key motivators for interest in the iPhone 5.
Earlier this month, Samsung's Galaxy S III was crowned the world's most popular smartphone for Q3 2012 by research firm Strategy Analytics. However, the number-crunchers warned, the iPhone 5 was likely to change that given the number of people waiting to upgrade to the new handset.