iPhone 5 Headphones Redesign Prepare Apple For Inevitable iTunes Event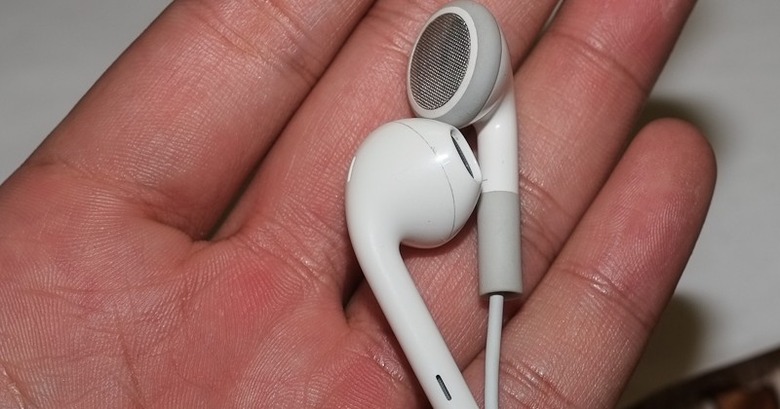 This month there's been so many tips about an event for the new iPhone 5 (or whatever you want to call it) that it seems like a sure shot – but now with a new pair of Apple earbuds leaking out before the drop, a second event seems all the more likely. Last month a couple of tips and suggestions lead the tech news circuit to believe that an October music-themed event was in the mix in addition to this September 12th offering of the iPhone 5, though neither event has been confirmed by Apple in the least. The newest "leak" of information from Apple (supposedly, of course), comes in the form of a redesigned set of earbuds made for the brand new Apple mobile lineup – could it be a sign?
These new buds – or earphones – has been posted in a video coming from Vietnam where the narrator suggest that they're set for release right inside the box when the iPhone 5 comes out next month. Next month is now this month, September, and the design doesn't seem entirely impossible for a full-fledged Apple product of the future. Gone are the original audio holes in the center of the bud and included are a couple of tubes made to blast sound directly down your ear hole. Why not include these in the next iPad and iPad releases as well?
These new buds also do not require the addition of rubbery tips like make modern tiny audio blasters do. Now we'll be jamming them in and letting the tunes run free. Of course there must be some protection in there or they wouldn't be coming up soon, so no worries on the destruction of your canals.
The new iPhone will likely be appearing on the 12th of September with a release date later this month. Have a peek at our iPhone 5 tag link to see the rest of the rumors, tips, and leaks that have surrounded this epic release that's not yet been confirmed by Apple in any way at all. And stick around as we bring you some pointed moments in the history of this not-yet-real device in the timeline you're about to run into head-first!