iPhone 5 gets HD Voice on T-Mobile exclusively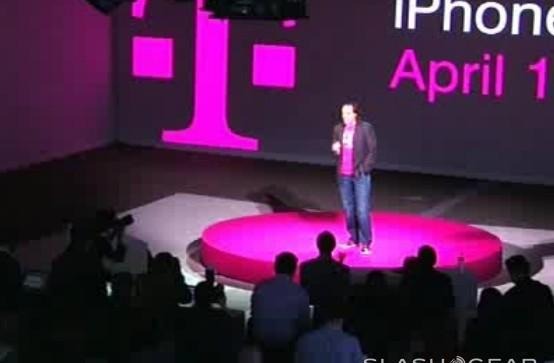 T-Mobile has just announced that it will be launching its iPhone devices from the get-go. You will be able to purchase an iPhone 5 for a $99.99 down payment and $20 payments over the course of 24 months. You can also get the iPhone 4S for a $69.99 down payment and $20 payments over 24 months, or the iPhone 4 for a $14.00 down payment and $15 payments over 24 months. Those of you planning on getting the iPhone 5 on T-Mobile will be getting an extra treat.
Those of you with T-Mobile's iPhone 5 will be able to take advantage of T-Mobile's HD Voice calls. T-Mobile will be the only major carrier to offer HD Voice calls on the iPhone 5, something that can set it apart from the rest of the competition. With HD Voice calls, you will have "crystal-clear high-definition calling and significantly reduced background noise" when making a phone call to someone else with an HD Voice-capable phone.
T-Mobile launched HD Voice on January 8th during CES. The service uses Wideband Adaptive Multi-Rate (WB-AMR) to improve voice calls between two compatible phones. Currently the phones that support HD Voice calling are T-Mobile's iPhone 5, Samsung Galaxy S III, HTC One, and Nokia Astound. Calls have to be made either through T-Mobile's 3G, 4G HSPA+, or 4G LTE network. HD Voice calls cannot be made over WiFi.
The iPhone 5 will be able to fully take advantage of HD Voice calls now that T-Mobile's LTE networks are launching today. So far, Phoenix and San Jose have already gotten their T-Mobile 4G LTE networks launched, but later on today, we should be seeing Baltimore, Houston, Kansas City, Las Vegas, and Washington D.C. light up with T-Mobile's LTE network as well. Check out our timeline below to see what other great announcements T-Mobile has made.
Also be sure to have a look at our full iPhone 5 review right this minute and get pumped up about the full release of the T-Mobile edition now!