iPhone 5 event reportedly getting new iPod reveals as well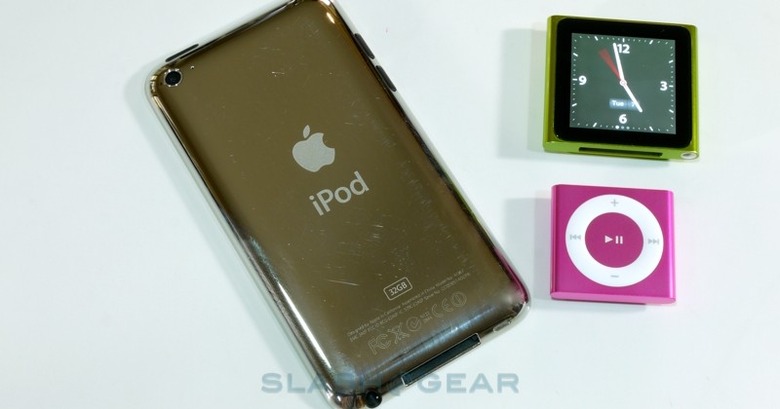 Judging from the invitations, it seems like a pretty sure thing that Apple will reveal the iPhone 5 at its press event next week. Originally, rumors were saying that Apple would debut the new iPad Mini alongside the iPhone 5, but now that looks like it may not be the case. Instead, Apple may opt to announce a new line of iPods at its event, and 9to5Mac is reporting that it may even announce more than one new iPod variant.
This rumor claims that at least two new or updated iPod lines will be announced at Apple's September 12 event, and that number may rise to three by the time everything is said and done. The these two iPods apparently come in multiple colors, while one will boast multiple size capacities. The other will only have one size capacity, which seems to suggest that Apple is gearing up to announce a new iPod Shuffle and a new Nano.
The third line is a little more difficult to place – but this one is said to come in a variety of colors as well. It could be a new iPod Touch, but 9to5Mac thinks that Apple might be considering launching an entirely new line of iPods. We've seen case moldings for a smaller, slimmer device in the past, and those moldings might be for a redesigned iPod – smaller than Apple's current offerings, perhaps intended to go hand-in-hand with the iPad Mini (if such a device exists).
Of course, it's important to keep in mind that this is all just speculation, and that we won't know for sure until Apple takes the stage on September 12. Still, it seems that we can reasonably expect Apple to reveal more than just the iPhone 5, so it isn't outside the realm of possibility that a handful of new iPods will get some time in the spotlight as well. Stay tuned, and be sure to check back with us here at SlashGear on September 12 – we'll be liveblogging straight from Apple's event at 10 AM PST!