iPhone 5 Consumer Reports touts "best [camera] we've seen on a smartphone"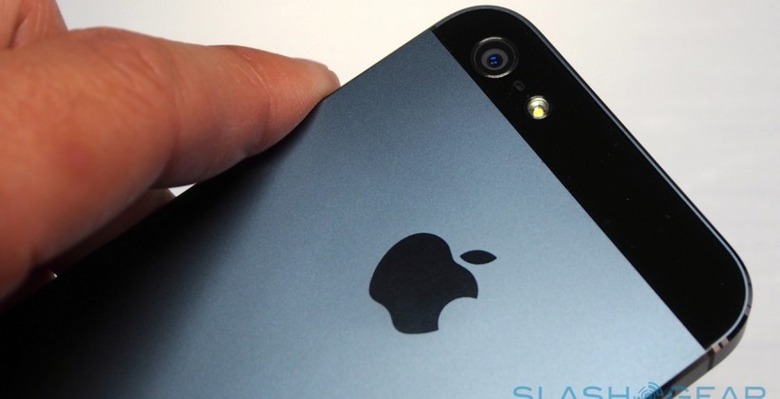 It would appear that Consumer Reports' look at the iPhone 5 has yielded a favorable collection of feedback bits, especially in the camera department. Though they do admit that the "phenomenal" 41-megapixel camera they tested on the Nokia 808 had a bit of an edge when it comes to delivering the highest quality shots, the iPhone 5's 8-megapixel camera was called "the best [they'd] seen on a smart phone." Consumer Reports also noted that the iPhone 5 "move[s] up the ranks, surpassing not only the previous iPhone 4S but also a number of other new Android-based smart phones."
This report does mention Maps as a sore point amongst fellow reviewers they'd spoken with, but they themselves have made it clear that the app was "competent enough" for a free app included with the phone. They note that their auto experts have tested the app, and that "they describe the app as relatively streamlined, and concluded that it generally provides clear guidance, including voice and on-screen directions." They also noted that "more often than not, our testers found Flyover delivered rather intriguing 3D representations that bring a map to life."
With a boosted set of abilities with its Siri voice assistant as well as 4G LTE capabilities and a larger 4-inch display, this device is what Consumer Reports calls one of its most rated phones ever. For those of you wondering what the top phone on the Consumer Reports rating list is at the moment: it's the Samsung Galaxy S III. Samsung and Apple continue their litigation against one another in several sectors, with the most recent being suits surrounding not one, but both of the phones just mentioned.
You can have a peek at our iPhone 5 review right this minute and learn the full extent of Apple's push to create, once again, the best iPhone ever. This update to the iPhone line has spurred millions of sales in its first week and will certainly continue to be a hot seller throughout the future. As far as companions go, it would appear that an iPad mini might be joining the party soon – stay tuned to our Apple hub for the full detail wave!
[via Consumer Reports]