iPhone 5 concept images go heavy metal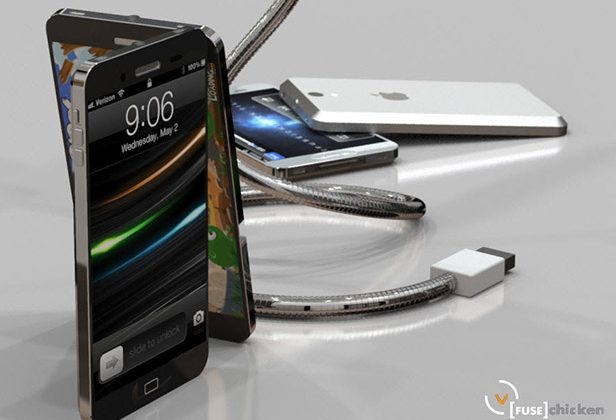 The newest set of concept images for the iPhone 5 are set to impress with no less than a full metal jacket, a 4-inch display (in HD without a doubt), and a slightly upgraded operating system to boot. The great thing about these images from [Fuse]chicken is that they're not completely wild, crazy, and unbelievable as most conceptual designs are. What you've got here is an iPhone 5 that very well may be close to what we end up seeing later this summer or early fall – check it out!
Rumor has it that the next-generation iPhone 5 will be rather similar to what you're seeing here, with a 4-inch super bright high-definition (Retina quality, if you will) display along with a 10 megapixel camera on the back, a 5 megapixel camera on the front, and some sort of mega-enhanced speaker system throughout the whole device. This device will undoubtedly have a microSIM card holder for several mobile carriers.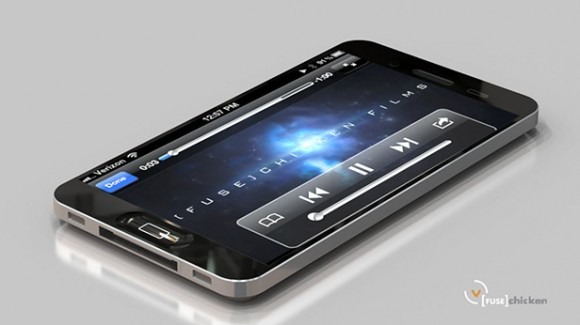 The iPhone 5 has been tipped to be working with a chassis that's 4.14 x 2.25 inches and will be somewhere around 7 millimeters thin. We're not too sold on the idea that the device will have an entirely metal back like this one does as that's not exactly great for wireless signals of any kind, but it looks nice anyway, doesn't it? The metal wire you see in the images really doesn't have anything to do with anything, mind you, though it is possible that we'll see an advanced bit of wiring on this next-level device comparable to what Apple has dubbed Thunderbolt for their desktop line.
Have a peek at the full gallery and check out our timeline below for all the iPhone 5 tips and leaks you could possibly ever want!