iPhone 5 Case-Mate Cases Turn Up In AT&T Inventory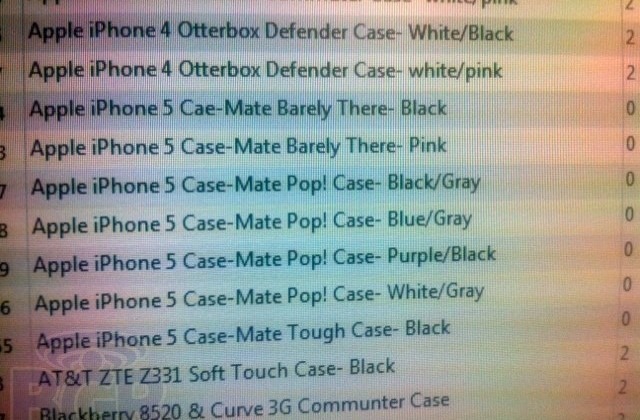 iPhone 5 cases designed by Case-Mate have reportedly appeared in AT&T's inventory list. This adds some new hope that the next-gen Apple smartphone will indeed be a more radically revamped iPhone 5 instead of the minor iPhone 4S upgrade. Speculation involving the two possible models continue to flip flop, but we're certainly rooting for a next-gen iPhone that looks like the aluminum and glass mockup we saw earlier today.
The image was sent in to BGR and is purported to be a photo of AT&T's internal inventory list, showing a total of 7 new Case-Mate cases designed for the iPhone 5. There are a few color options and the cases appear to come in three different types, including a hard case, soft case, and an iPhone 5 skin.
Some iPhone 5 case designs by Case-Mate were leaked in renderings earlier this month. Case-Mate also posted an ad banner on its website, suggesting that Apple would launch both the iPhone 4S and iPhone 5. However, Case-Mate later said that the banner was purely poking fun at current speculations and denied having any knowledge of Apple's next-gen smartphone.
Once again, we won't have to wait for long to find out the real deal. Apple's "Let's Talk iPhone" event is scheduled for next Tuesday, October 4 and we'll be there live blogging, so keep it here at: http://live.slashgear.com/