iPhone 5 body model leaks with glass front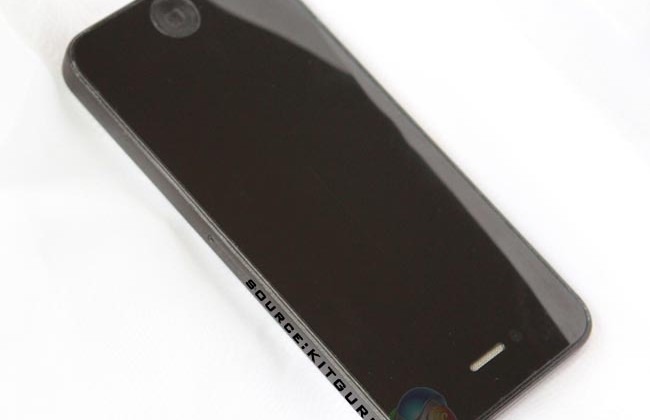 Today it appears that another pre-release model of the 2012 iPhone, aka the iPhone 5, has been photographed and leaked to the web, full glass front and brand new docking port in-tact. This device appears to be the same Apple smartphone we've been seeing several times in the past few weeks save the front panel being much more simple than the three-panel option that popped up once or twice. With a single home button, mini or microSIM card slot, volume up/down buttons and screen lock surrounding the device's exterior, this looks to be pretty much the next step for the iPhone if ever have we seen one before.
What this device, if indeed these photos from KitGugu are real, also shows off is a slightly darker metal band around its entire body, though this may also be a feature that's only present in this model and not yet perfected for the final release.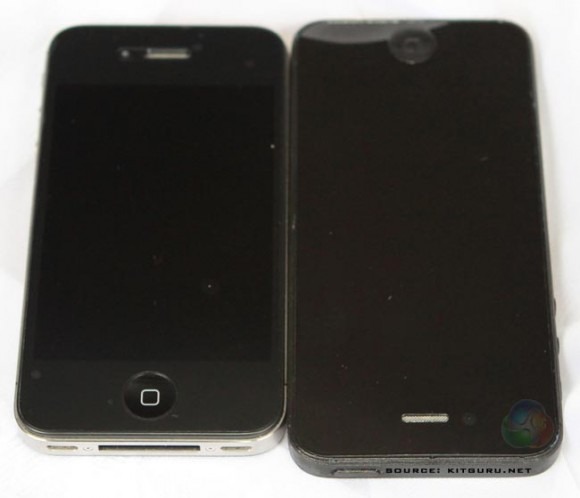 The display on this model appears to be right around 4-inches – compared in the image above to the iPhone 4/4S which looks measly in comparison, and the bottom shows off its brand new couple of features that include not only a couple of speaker grills made of machined holes, but two of what appear to be POGO pin holes as well as a headphone jack.

There down on the bottom also sits the new Apple 16-pin port, this changed over from the much more massive port we've seen on the iPhone, iPad, and iPod touch since back when they were each introduced. This device appears to be the same width and thickness as the current iPhone 4/4S and also appears to be the same width as well.

Expect a whole lot more before this device pops up – it's a leak festival if ever we have seen one!
[via Engadget]