iPhone 5 A5X Chip Tipped In Testing Plus New iPod Touch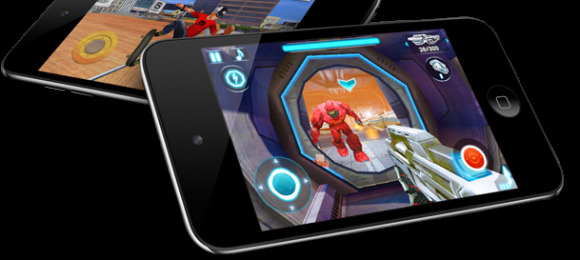 Apple is reportedly testing a variant of the new iPad's A5X chipset designed for the next-gen iPhone 5, insiders suggest, along with a new iPod touch tipped to see major hardware changes. The revised smartphone processor, so 9 to 5 Mac's sources claim, is being internally trialled at Apple using existing iPhone 4S chassis, though the iPhone 5 itself is expected to mark a departure from the current design. It's paired with 1GB of RAM, just as with the third-gen iPad.
The chip itself is a different variant from that in the new iPad, using altered architecture more suited to a phone than a tablet. Exact technical details are unknown at this stage, though Apple is apparently taking no chances with potential leaks: the use of the existing iPhone 4S casings to mask the new chipset is said to be specifically to avoid prototypes being spotted. When the iPhone 5 – or whatever it may be called – launches, it will supposedly look outwardly different.
As for the new iPod touch, hardware specifics are in even shorter supply. The most telling tidbit is the change of the internal model number, shifting from the current PMP's iPod 4,1 to iPod 5,1 and suggesting a significant reworking in internal hardware.

Apple left the iPod touch unchanged in 2011, beyond introducing a white variant, and there are suggestions that the CPU and/or GPU could be upgraded so as to keep the media player more competitive as a mobile gaming device. One possibility is the last-gen A5 chipset as in the current iPhone 4S, though Apple might also opt for the A5X being tested for the new iPhone too.