iPhone 4S Spigen GLAS.t and Ultimate Class Screen Protector Review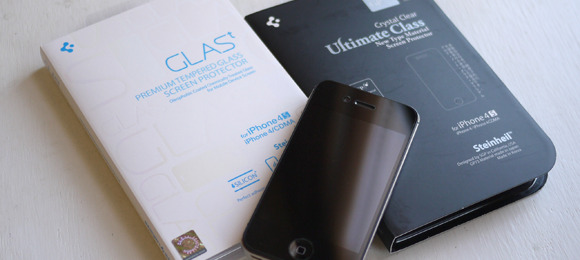 Amongst the many different brands of protectors of the displays of the Apple iPhone line there is one, just one, that provides an entire extra layer of real tempered glass – Spigen. In the Spigen GLAS.t and the Ultimate Class Screen Protector you'll find two of their solutions made entirely of glass and an ultra-thin impossible to see adhesive. Once you see how perfectly natural these bits of glass are working with the iPhone 4S, you'll wonder why you'd not tried it on before yourself.
What you're going to see here is the application process for both iterations of Spigen's glass-based screen protector solution, one thick, one not quite as thick, both powerful in their protection and overall excellence. The Ultimate Class uses a kind of material called GP73 which allows it to be twice as thick as your favorite screen protector and will fit perfectly on your iPhone 4 or 4S display. This pane has a hole for the speaker, the home button, and the front-facing camera on your iPhone.
[vms 2045c03945dcb2ca6f2e]
The GLAS.t is Spigen's newest solution, this one made out of real Oleophobic Coated Chemically Treated Glass, another formula made for perfect protection of your device. This pane has just two holes, one for the speaker and one for the home button, and will not affect your camera's vision in a perceivable way because of its transparency. The installation process on the GLAS.t is a bit more difficult because the pane is much more rigid than the Ultimate Class, but as you can see here in my first attempt, it's certainly not impossible.
[vms 0264a8ea0e27b6e7c6ab]
The thickness on the Ultimate Class is 0.2mm while the GLAS.t is twice as thick at 0.4mm, making the protection twice as great as well. Take a peek at the difference in thickness here, and feel the power!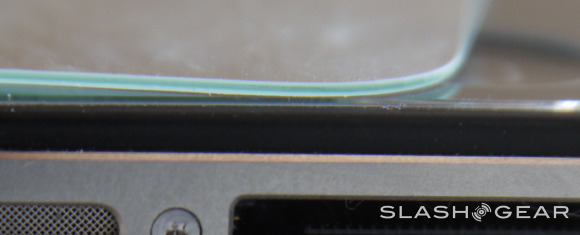 I've used both panes now and can confidently say I've got no worries that any damage to the front of my iPhone will result in damage of the display – one good crack with a hammer might do it in, but then we'll just need a new GLAS.t, and at these prices – why not?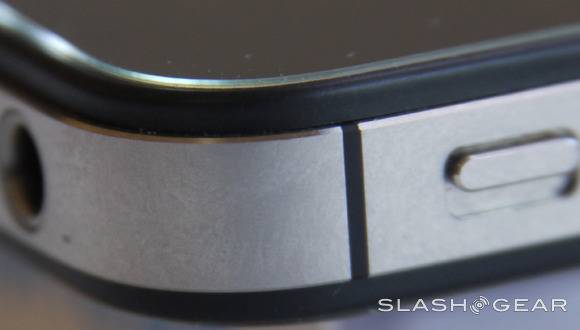 You can pick up the GLAS.t for a grand total of $27.99 before shipping, and the ship date is currently set for the 24th of February. The Ultimate Class is currently out of stock, but is also set at $27.99 when it was available last. Now you've just got to go through the billion and a half backside covers for the iPhone and find one that rocks enough to utilize and you'll be set!