iPhone 4S Siri international maps and local info due 2012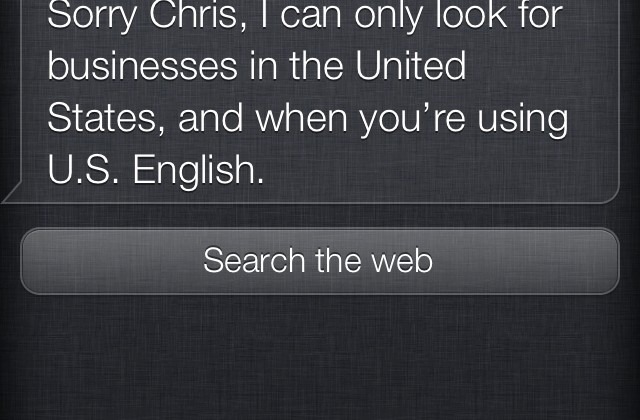 The iPhone 4S' Siri personal assistant system is one of the new smartphone's headline features, but buyers outside of the US have been discovering not all the functionality is present. Currently – as we mentioned in our iPhone 4S review - Siri cannot access Maps or Yelp business functionality outside of the US, but according to Apple's FAQ those services will be added "in additional countries" come 2012.
The exact list of countries where international support will be enabled isn't known, though right now Siri – which Apple describes as being in beta – is only available for US English, UK English, Australian English, French and German anyway. 2012 will bring support for additional languages, Apple also confirms, including Japanese, Chinese, Korean, Italian and Spanish.
Without the local functionality, many of Siri's headline-grabbing features don't currently work outside of the US. Asking your iPhone 4S to find nearby restaurants isn't supported, and neither can the smartphone bring up business addresses and phone numbers.
Is this partial feature-set enough to make you reconsider your iPhone 4S purchase intentions? Let us know whether you're still planning on picking up the phone in the comments.
[via MacRumors]