iPhone 4 uses Audience noise cancellation chip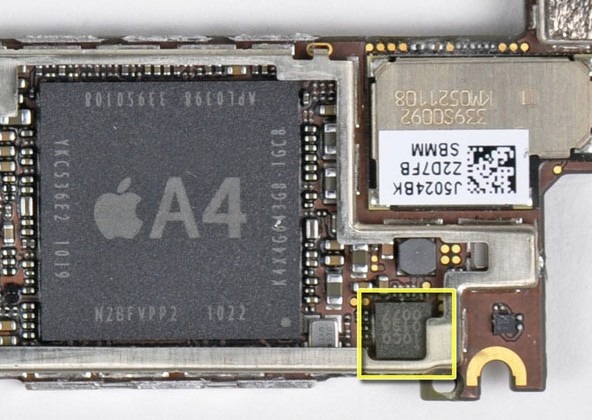 The geeks over at iFixit are always doing to their gadgets what we don't generally want to do to ours -tearing the gear apart. It's always cool to see what is inside a device like the iPhone 4 to get an idea of what the smartphone costs to build and how it will perform compared to other smartphones with similar hardware inside. Over the months since the debut, iFixit has torn down the iPhone 4 and it also tore down the Nexus one Android offering too.
The Nexus One uses dual mics to cancel noise and we also know that the iPhone 4 does too. Inside that Nexus One smartphone, the audience A1026 voice processor that handles those noise cancellation duties was clearly labeled. When iFixit tore the Verizon iPhone 4 apart, they noted the dual mics but there was one chip on the board of the iPhone that they were unable to identify presumed to be the noise cancellation chip. That chip has now been named thanks to it being uncapped.
The people at Chipworks took that unidentified processor and pulled the cap off and then found underneath that the chip is in fact an audience voice processor, not some Apple designed part that was suspected at one point. The Audience chip was sans labels on the outside to make it harder to identify. The die marking shown in the gallery clearly labels the chip.
[via ifixit]