iPhone 4 "internal bumper" fix in works tips analyst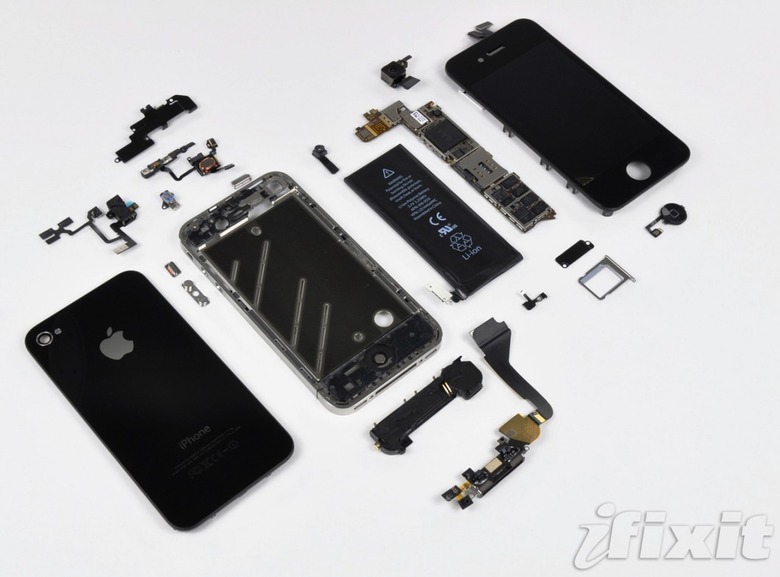 While most have dismissed the idea of a full recall for the iPhone 4 over the ongoing antenna issue, Rodman Renshaw analyst Ashok Kumar still believes Apple is preparing a hardware fix.  According to TheStreet, Kumar claims Apple's engineers have come up with "a design fix for the iPhone 4 that more adequately insulates the transceiver," which will address reception in a way that does not change the outward aesthetics of the smartphone.
The actual nature of the supposed "design fix" is unclear; described by Kumar as an "internal bumper" he only goes on to say that it is "an internal component that will insulate the defective antenna connection that has disrupted the phone's signal reception."  The iPhone 4's problem is believed to occur when a user accidentally bridges the two antenna sections that run around the edges of the handset, primarily the small gap in the lower left-hand corner.
Deliveries of the iPhone 4 ordered from Apple's own site are not currently expected to be made for three weeks, up from 7-10 days only a short period ago, prompting Mike Abramsky of RBC to suggest a possible "transition in production."  If true, and Apple do have a hardware fix, the question then shifts to what would happen to the many iPhone 4 handsets already in circulation.  Some analysts are predicting early adopters will be pacified with free Bumper cases and/or iTunes gift certificates, while others – including Abramsky – are pointing to a full recall program that could cost Apple as much as $1.8bn in lost iPhone revenue this quarter.
Apple are holding a hurriedly-convened press conference on Friday morning, and SlashGear will be there to liveblog it. Join us at 10am PT at http://live.slashgear.com/ for all the details.
[via Unwired View]