iPhone 4 dual-SIM case makes network hopping easy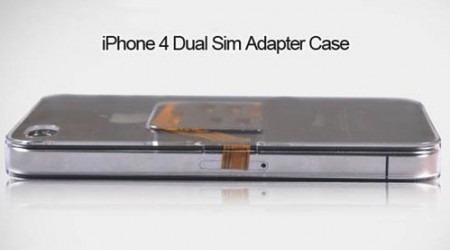 The iPhone 4 can do plenty, even play nicely on other GSM networks when you've unlocked it with ultrasn0w, but up until now you couldn't put two SIM cards inside it.  USBfever's new iPhone 4 Dual SIM Adapter Case doesn't quite change that – the two SIMs in question aren't exactly within the iPhone – but it does allow you to easily flip between cards without reaching for the Liquidmetal tool.
That's because each SIM clips into a special adapter that then snakes round the side of the iPhone 4 and into the regular SIM tray.  A transparent plastic shell keeps everything safely in place, and there's no need to cut the cards beforehand.
Now, you can't have both SIMs active at the same time – that's a limitation of the iPhone 4, sadly – but you can apparently switch between them without having to reboot the Apple smartphone.  According to USBfever, you can simply pick the correct card from the SIM Applications menu in the iPhone 4's settings, and after a minute or two it flicks over.  You'll need to be running iOS 4.0.0/4.0.1/4.0.2 for that to work, though.  The adapter case is on sale now, priced at $28.99.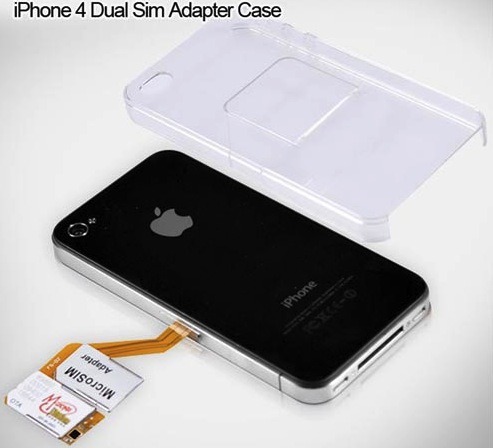 [via Gear Diary]