iPhone 3G S gets teardown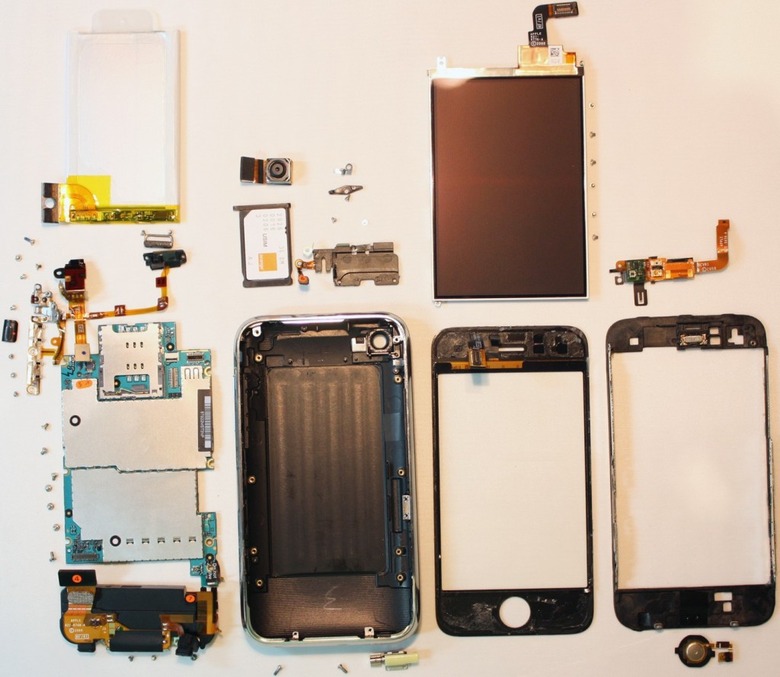 Given that most of the iPhone 3G S' new magic is hidden inside the casing, not on show, it's no surprise that we've been getting teardown tips ever since its announcement.  RapidRepair are the first to take a pristine iPhone 3G S and crack it open, having queued up outside the Orange Boutique in Paris earlier on today.
The store was selling the iPhone 3G S from midnight local time on July 19th, which basically means 6PM EST on July 18th.  RapidRepair couldn't even wait to get home to get things started, so the first iPhone 3G S breakdown was done in a nearby Mac repair store.
It's early days for identifying components, but already the obvious differences with the iPhone 3G have been spotted.  The LCD has a new driver package, and components on the end of the cable have been changed.  The battery in the new smartphone "looks very similar" to that of the previous, though compatibility is not confirmed as yet. 
The brains of the iPhone 3G S is its Samsung SoC S5PC100, with an ARM Cortex A8 processor and Toshiba NAND flash memory.  Previous leaks suggested it runs at 600MHz and has 256MB of RAM; for full implications of the changes, and what the new SoC brings, AnandTech have a summary.