iPhone 3G getting wider carrier availability in UK?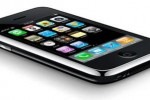 Could Apple UK be shopping around for a new carrier deal?  Expect a flurry of denials from O2 and Apple themselves, but Orange and T-Mobile UK are both apparently in talks regarding carrying the iPhone 3G, Apple's entry-level device now that the iPhone 3GS has arrived.  According to the latest rumors, T-Mobile's customer services team has been telling callers that the carrier is negotiating with Apple regarding the second-gen smartphone.
The speculation suggests that O2 would maintain their exclusivity agreement with Apple for the iPhone 3GS, but that new competition for its predecessor would be opened up.  Rather than relying on Apple's brand halo to encourage upgrades from the 3G to the 3GS, O2 would be put in the position of having to actively market the device themselves, persuading buyers that they will get significantly more for choosing both O2 as a carrier and the 3GS as a device.
For Apple, it would be an ideal prospect: all the spoils of an exclusivity agreement with one carrier, and a legacy device pulling in sales from those who can't or won't sign up to O2.  It also raises the question of how O2's securing the GSM Palm Pre in the UK has affected their relationship with Apple.