iPhone 2018 made affordable with these features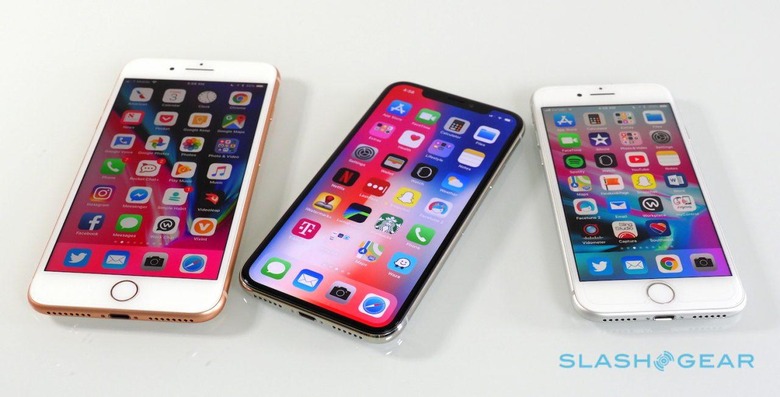 We should be just a few weeks out from the reveal of Apple's new iPhone lineup for 2018, so naturally, we've got some last-minutes rumor to tell us what we should expect. A new report today has detailed Apple's trio of iPhones, and if you were a fan of last year's iPhone X, it sounds like there's going to be a lot to love here.
This information comes from a lengthy report published by Bloomberg. In it, people who are familiar with Apple's plans claim that all three 2018 iPhones will feature an edge-to-edge display, just as the iPhone X does. Internally, however, Apple is treating 2018 as an "S year," which means no totally new designs and instead iterations of existing ones.
Bloomberg says that the high-end device with ship with a 6.5-inch OLED display, along with a glass back and a stainless steel frame. We can expect dual cameras around the back, along with a focus on multitasking that's helped along by that large display. It'll be joined by a second OLED iPhone with a 5.8-inch display, which is meant to be the successor to last year's iPhone X and offers improvements in CPU speed and camera quality.
Then we come to what is arguably the most interesting phone of the bunch: the one meant for mainstream users. While Bloomberg's report says that this will have an edge-to-edge display like its more expensive brothers, it'll use an LCD display instead of OLED to save on production costs. We also hear that the 6.1-inch phone will be available in a variety of colors, much like 2013's iPhone 5c. Apparently, this phone will use an aluminum frame instead of a stainless steel one, which further saves on costs.
Apple is expected to offer the 6.5-inch OLED and 6.1-inch LCD iPhones with dual-SIM slots in some regions (probably not here in the US, though), while all three phones are said to support Face ID and gesture controls. It sounds like quite the lineup, and Bloomberg's report seems to confirm many rumors we've heard in recent months.
The report also claims that Apple is working on new AirPods, a new Apple Watch, and some new iPad Pros as well. In the case of the Apple Watch, we can expect larger displays that don't increase the overall footprint of the device, while the new iPad Pros will ship in 11-inch and 12.9-inch models with slimmer bezels and no home button. That, of course, means that we'll see gesture controls and Face ID on these new iPads as well.
There's a lot to unpack in Bloomberg's report, but all of seems to fall well within the realm of believability. As always, take what you hear with a dose of skepticism, but at this point, we've heard some of these specifications so often that it's hard to imagine this report missing the mark entirely. All will be revealed soon enough, as Apple is expected to announce its new iPhones at some point next month.