Dual SIM iPhones tipped in iOS 12 beta 5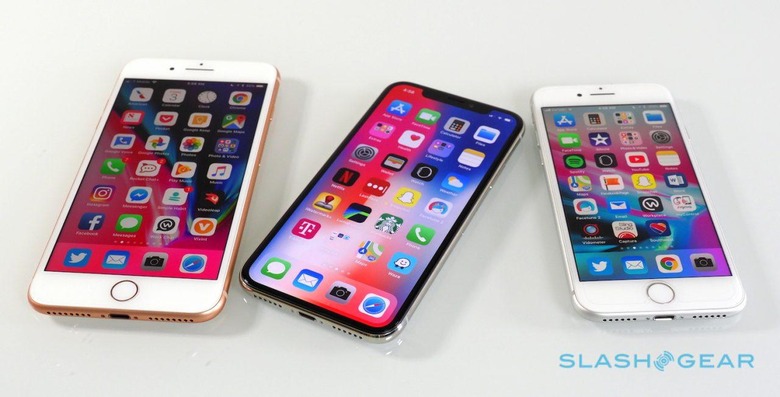 Though Dual SIM phones have yet to really take off here in the US, they're pretty popular in other regions of the world. This is especially true in places like Europe and Asia, where people are more likely to visit other countries frequently. A lot of manufacturers offer dual SIM variants of their flagship phones in some regions, but one company that doesn't is Apple.
That could all be changing at some point in the not-too-distant future. 9to5Mac took a dive into the code of iOS 12 beta 5 and found a few references to dual SIM support. For instance, mentions of "second SIM status" and "second SIM tray status" were discovered in a portion of the software responsible for diagnostics, as well as a reference to a "dual SIM device" elsewhere.
Apple, it seems, seems to be prepping iOS to include dual SIM checks in its diagnostic reporting. This isn't the first time we've heard rumors of dual SIM support heading to Apple's phones. At least one phone tipped for reveal this year, the iPhone X Plus, is said to offer dual SIM capabilities.
At the time of that report, it was unclear if Apple would opt for a tray that can hold two physical SIM cards or if it would make one a programmable e-SIM, but these references in iOS 12 suggest that it's the former. It's worth pointing out, however, that even if Apple goes for a dual SIM set up in one or all of its iPhones for 2018, we may not see those variants launch here in the US given the lower demand for them.
Basically, this discovery is one that's very fascinating but ultimately leads to more questions. Hopefully we don't have long to wait before those questions have answers, as the expectation is that Apple will announce its new iPhones at an event in September. In the meantime, we'll keep an eye out for more information, but for now, head down to the comments section and tell us if you want a dual SIM iPhone.