iPhone 2018 extends the notch to 3-phone lineup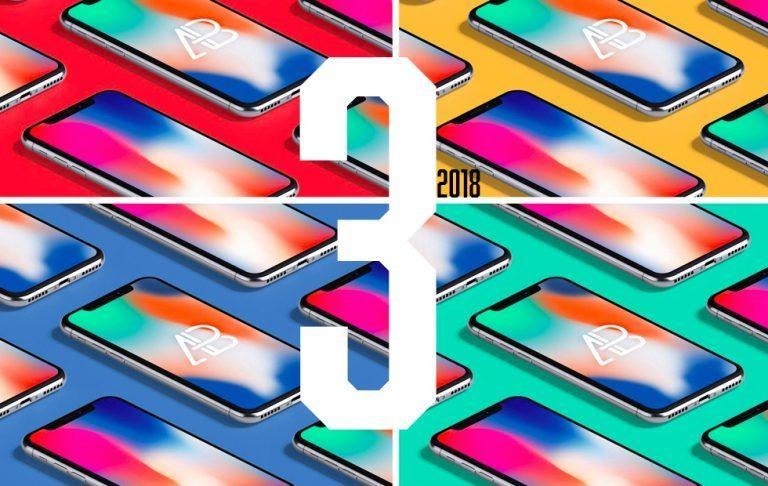 Apple's 2018 iPhone lineup may throw you for a loop. At least, that's if the company releases the devices KGI predicts. This non-official, predicted lineup includes three iPhone models – all three with the notch of the iPhone X. These three models won't fit the profile of the lineup currently on display at Apple – they'll switch the premium crown from 1 to 2.
In the year 2017, Apple opted to release three iPhone devices. Two of these devices were called iPhone 8, and both had displays quite similar to their predecessors. Both the iPhone 8 and iPhone 8 Plus have TFT-LCD panels, one at 5.5-inches, the other at 4.7-inches. The third phone was iPhone X, a device with Apple's first OLED panel and a premium price tag to boot.
ABOVE: 3D iPhone X models from Anthony Boyd Graphics. BELOW: KGI lineup image via 9to5Mac.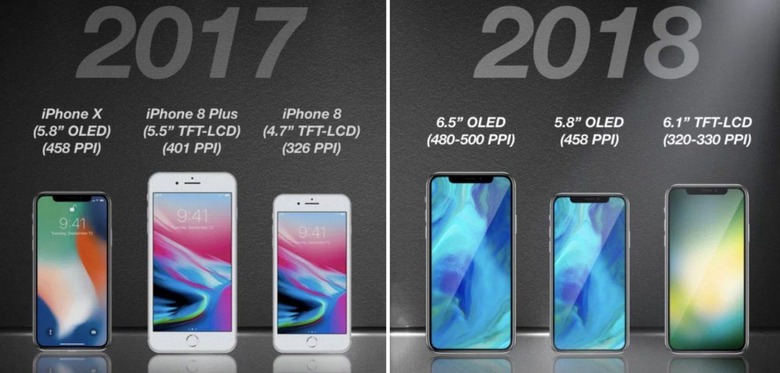 KGI analyst Ming-Chi Kuo suggested this week that Apple's next lineup would all look like iPhone X, without the home button and with the notch. Instead of the one premium model (iPhone X) having the OLED display, Kuo's prediction was that Apple is considering their third model would go back to TFT.
SEE TOO: Our big iPhone X Review
The two main devices – maybe called something like iPhone 11 and iPhone 11 Plus – would have the OLED displays, and very sharp displays at that. The third device would be the slightly more affordable device, coming with the TFT-LCD. In the past it was the smallest device in Apple's iPhone collection that was priced least expensive – with KGI's suggestion, it'd be the middle-sized device that's least.
Of course a "baby bear" sort of device would be "just right" for a large number of users. The display seems big, the display has the same cool look at the others, and the price is right. This would be the option for the users that generally try to stay behind a generation or two, because of affordability in hardware.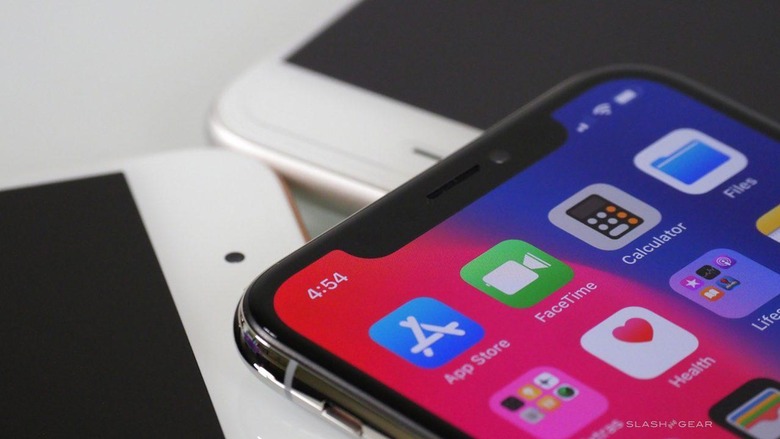 If anything, it's the 2017 iPhone lineup that's a little wacky. Two devices in the standard category and one premium – that's not keeping with Apple's short legacy of a multi-phone yearly release nearly as much as the 2018 set seems to be. If this prediction turns out to be true, Apple will likely do away with most of their vast number of iPhone models from the last few years, setting up for a 2-year in-stock cycle instead.
Also if this is true, RIP to the iPhone SE. We barely knew thee!