iPhone 12 with Qualcomm in-display fingerprint scanner makes no sense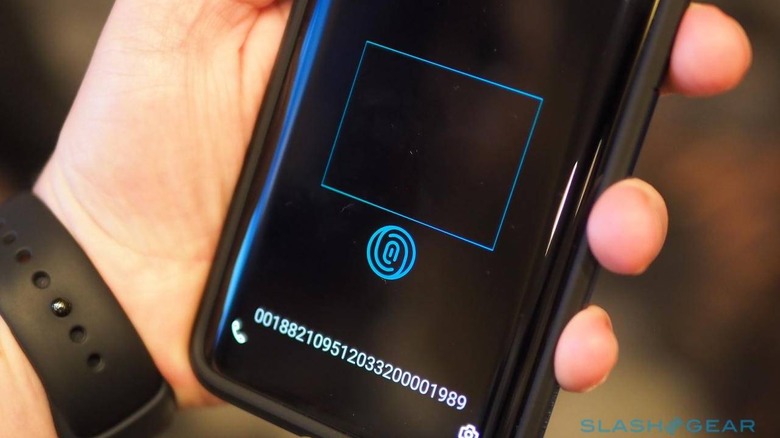 Qualcomm just recently announced the evolution of its 3D ultrasonic fingerprint scanning technology and, truth be told, we did find it to be a huge step forward. 3D Sonic Max, as it is called, checks off almost all the complaints that real-world users had with it on the Galaxy S10 and Galaxy Note 10, at least on the company's demo units. Unsurprisingly, hopes are running high that this new piece of tech would be adopted by more smartphone makers, including Apple. But while it's always within the realm of possibility for the 2020 iPhone to have it, it could be a huge step back as far as Apple is concerned.
Flawed past
There's no denying that many still miss Touch ID and find Face ID an unsatisfactory replacement. Considering Apple will never put back a home button or have a scanner on the back of the iPhone, the only solution that seems to be at least plausible is an in-display fingerprint scanner. Because it is new and improved, Qualcomm's 3D Sonic Max is almost the perfect candidate for that, except that it might not meet Apple's rather high demands.
Until we see it in action on an actual phone, it's hard to say if the new sensor really does address issues of accuracy and security that the first-gen had. The fact that financial institutions snubbed the Galaxy S10 and Galaxy Note 10 because of such issues is enough to Apple wary of the technology. One could always say that they can use Face ID as a more secure backup but Apple would not put anything on an iPhone that it knows would too easily compromise a user's security. Especially not with law enforcement always trying to find easy ways to break in.
Tenuous ties
And then there's the stormy relationship between Apple and Qualcomm. The two may have settled things out of court but that doesn't make them best buds instantly. Qualcomm has also publicly committed to prioritizing adding 5G capabilities to iPhones but, unsurprisingly, Apple has remained mum on that matter, especially since it now owns Intel's modem business. It's not easy to imagine Apple immediately jumping on a new and unproven Qualcomm technology, especially given the aforementioned situation.
That doesn't discount the possibility that Apple would put an in-display fingerprint scanner in the next iPhone but it will have to make sure it won't be as embarrassing as Qualcomm's first tech. After all, Apple has been the one pushing the benefits of Face ID despite complaints about dropping its own Touch ID. Going back on that stance to adopt a flawed implementation wouldn't do well for it at all.