IPEVO S0-10W WiFi Skype phone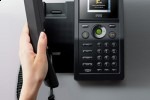 If Grandstream's VoIP desk phones appealed, but their $299 price tag didn't, then IPEVO may have the Skype phone for you.  The IPEVO S0-10W WiFi Skype Desktop Phone looks pretty standard, but hides a full WiFi b/g Skype phone with a 2.4-inch color display and integrated speakerphone. 
Setup is straightforward, with the S0-10W working with either WiFi or wired ethernet connections.  WEP, WPA and WPA2 wireless encryption is supported, and you can use SkypeOut, Skype Voicemail, SkypeIn and standard Skype-to-Skype calls without needing to turn on your computer.
Full contact list access is offered, and you can preset up to three one-touch speed dials.  You can even set status messages (standard or custom) and moods, directly from the S0-10W.
The IPEVO S0-10W Wi-Fi Skype Desktop Phone is available now, priced at $169.99.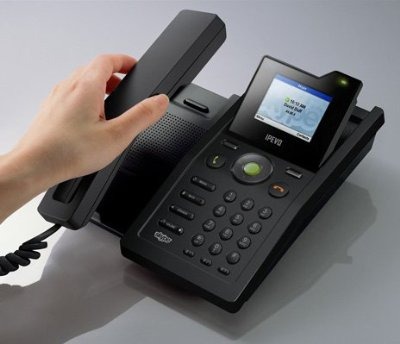 [via Crunchgear]