iPad with Retina Display 128GB official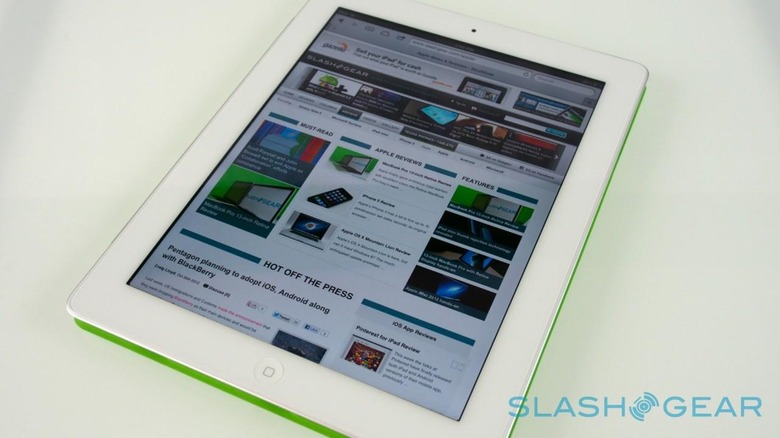 Apple has officially announced the 128GB iPad with Retina Display, with the new super-capacity version of the fourth-gen tablet priced from $799. Set to go on sale from Tuesday, February 5, in both WiFi-only and WiFi + Cellular variants, the 128GB iPad has the same 9.7-inch Retina Display high-res screen as we saw before, but doubles the internal flash storage for those with huge multimedia ambitions.
Inside, apart from the extra storage, there's the same Apple A6X processor running iOS 6.1. The cellular model also has an LTE radio – with DC-HSDPA for those countries without compatible 4G networks – and both have a FaceTime HD camera, WiFi a/b/g/n, and Bluetooth 4.0.
Apple's 128GB iPad will go on sale alongside, rather than replacing, the existing three model full-sized iPad range, and will be available in black or white finishes. The company expects it to be popular with those mobile users who insist on carrying all their data around, whether that be iTunes music/video/ebook downloads, presentations, or other content.
The 128GB iPad with Retina Display WiFi is priced at $799, while the WiFi + Cellular model will be $929 when it arrives on shelves. As usual, there'll be pay-per-use and non-contract data options through the familiar 3G/4G carriers.