iPad WiFi+3G unboxing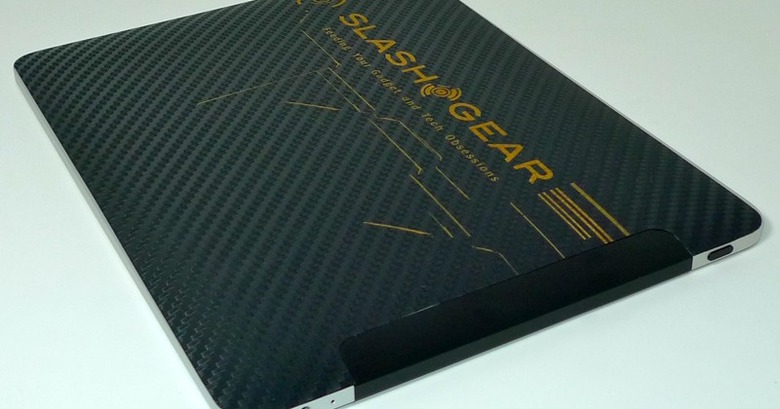 Early adopters and the terminally impatient bought Apple's iPad WiFi when it debuted on April 3rd; was the sensible plan to wait until the iPad WiFi + 3G, which went on sale yesterday?  It's too early to answer that question, but we have a 3G-enabled iPad in hand and an unboxing to share.  More after the cut!
Like the WiFi-only iPad there's not much in the box beyond the tablet itself: a power adapter, USB cable and some warranty documentation.  There are a few concessions to the integrated 3G visible on the iPad WiFi + 3G itself, however, most notably a section of black plastic on the top back panel, where the cellular antenna resides.  There's also an iPhone-style SIM card slot with an AT&T microSIM already fitted in place.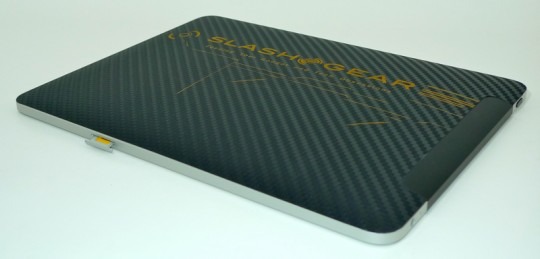 Loading up requires the same initial connection to iTunes, followed by a sync of whatever media and apps you've already acquired.  As for the 3G setup, that's accessed via the settings page and allows you to sign up to either a 250MB plan or unlimited data plan (for $14.99 or $29.99 respectively) with a credit card, with no minimum contract.  We already wish all new cellphone activations were this straightforward.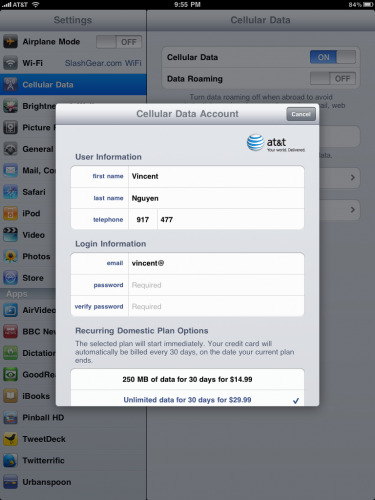 Beyond that the first impressions of the iPad WiFi + 3G are pretty much in-line with what we've come to expect from the WiFi-only version, but we'll be putting it through its paces over the weekend and have more feedback next week.  Hopefully by then we'll know the answer to the big question: is it really worth $120 more than the regular model?
Initial speed benchmarket results are looking good! Make sure to check back next week for a more detailed speedtest.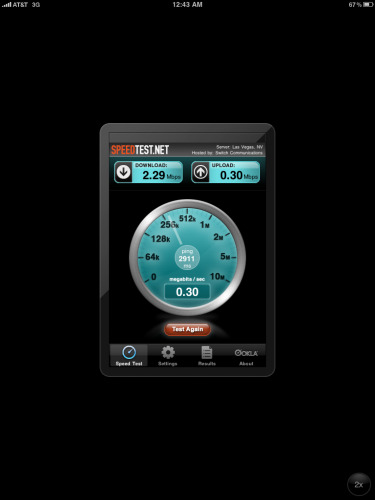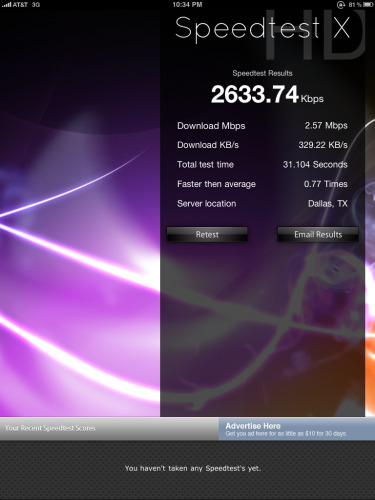 As for battery life, the iPad WiFi+3G use up roughly 5% of battery life per hour on 3G only mode. That's not bad at all!
Unboxing iPad WiFi+3G
[vms 4177eef023bf5d0c018b]