iPad Production Boosted As New Foxconn Plant Comes Online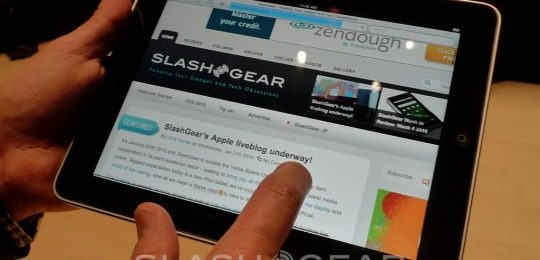 Boosted production of Apple's iPad has apparently begun at new Foxconn plants in Chengdu, China, in an attempt to meet predicted strong holiday demand. Production is minimal, according to DigiTimes' sources, only amounting to around 10,000 units per day, but that's expected to change over the coming months until being positioned as a major supply base in Q1 2011. Eventually around 50 iPad production lines are expected to be active at the plant, with a maximum annual capacity of around 40m units.
Existing iPad supply comes from Foxconn's Shenzhen plants, which are capable of producing 2.5m units per month. Q4 2010 shipments are tipped to exceed 7m units, while overall 2010 volumes could surpass 15m, according to sources. Foxconn are also expected to be heavily involved in production of the iPad 2, Apple's second-generation iPad that many believe will launch in April 2011.