iPad Pro packs 128GB and 256GB storage, release this month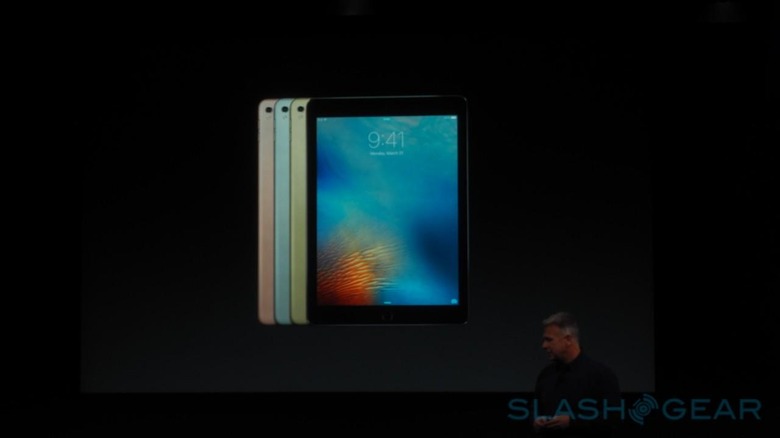 Apple has expanded its iPad Pro offering with a new pro-level iPad slate boasting a ton of storage space: 128GB and 256GB. Today marks the entrant of the second member of the iPad Pro family, one that bears a 9.7-inch display and weighs about a pound. The new features were detailed by Apple's Phil Schiller, who says, "Customers have fallen in love with the iPad Pro."
The iPad Pro boasts a bunch of features — it's about 40-percent less reflective than the svelte iPad Air 2, for example, as well as being about 25-percent brighter. The colors and the saturation of those colors are both improved, as well, thanks to the fancy new display. Boasts Apple, the slate has the "lowest reflectivity of any tablet."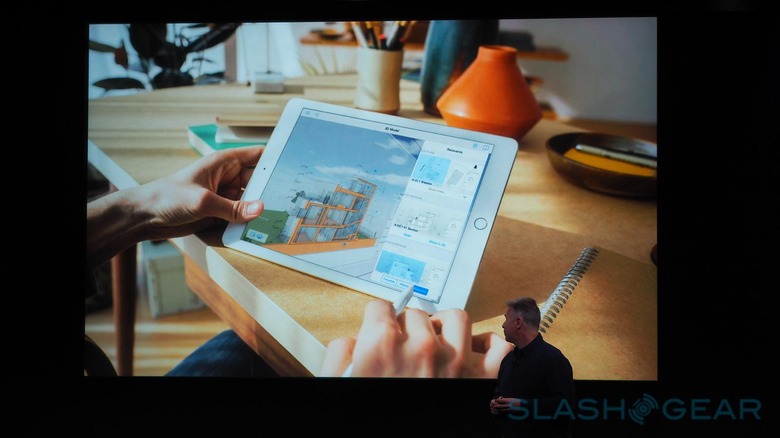 Apple envisions many people being willing to ditch their PCs in favor of the more-portable iPad Pro, but of course, using it as a main computer means more storage demands. The lowest end of the new model packs 32GB and starts at $599 USD, but for those who scoff at only 32GB, there's also a 128GB model that starts at $749 USD and a 256GB model that starts at $899 USD. There will be four metal finishes, including Rose Gold.
You'll be able to place your order for one starting March 24 — later on this month on March 31, you'll be able to buy the new iPad Pro. Not sure you want to upgrade? We've got all the details you need to know about the 9.7 iPad Pro, most of it exciting, some of it baffling (there's no 3D Touch, for example). Be sure to hit up the SlashGear Apple Hub for all the other news straight from Apple's event today!