iPad Pro now rumored for late 2015 launch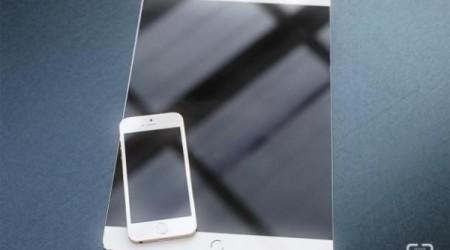 The iPad Pro has many tablet hounds excited, and those who may want to ditch their laptop for a large-screen tablet even more anticipatory, but we're still not getting our hands on it. After being rumored for release at just about every interval you could think of, a new report suggests the wait will be even longer. Analyst Ming-Chi Kuo (often a reliable source of info) says the iPad Pro won't be available until late next year, and will hit mass production in Q2 2015.
Going by the rumor mill, Apple's iPad Pro has been set for release since this time in 2013. Originally discussed for a holiday 2013 release, talk quickly maneuvered to an early 2014 rollout. Then we were supposed to see it at this year's iPad event — then early 2015. Now, we're set to see it in late 2015.
The reason for all these iPad Pro push-backs are blamed on iPhone 6 and 6 Plus production. Apple is reportedly focussing their production on their iPhone brand, but there's no verification of that. A side report suggested the iPad Pro wasn't even a finished concept inside the walls at Apple, so who knows.
For what it's worth, Kuo says Apple is working on making a larger display that is both thin and amazing. Accordign to him, Apple will make an oxide panel that has "high resolution, quick response, and high color saturation."
So, an iPad Pro Retina tablet, now. This could drag well into 2016.
Via: Mac Rumors