iPad Pro iFixit discoveries: space-eating speakers, gobs of glue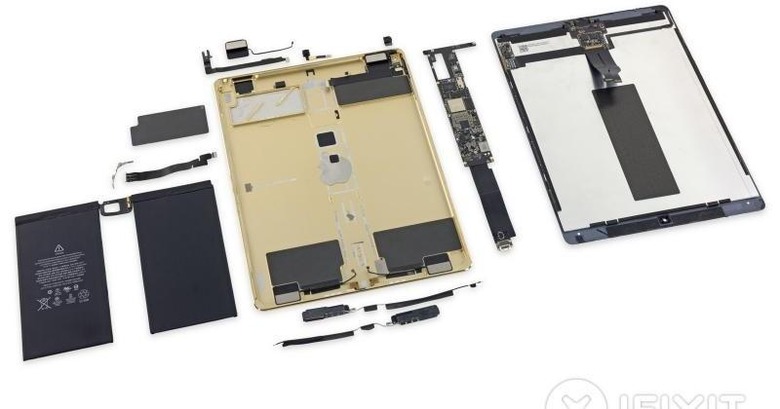 Now that the
is out, at least online, it's time for iFixit to do its magic. Hopefully this time they've got their
. Being the most unconventional
device, the iPad Pro is, of course, the most curious. And we're not even speaking only about its external body and features. Naturally, it's a challenge that the teardown experts could never resist and challenged they were indeed, with the iPad Pro holding many secrets. And not all of them good for repairing.
The journey stars innocently enough, with the use of heat to loosen up the display assembly. But here the team already encounters their first discovery. Or a discovery and a half. First, there is a lot of glue. A lot. In proportion perhaps to its size. The next, and probably more tricky one, is that the display assembly's connector is actually screwed down to the logic board right down the middle of the tablet, in between two massive batteries.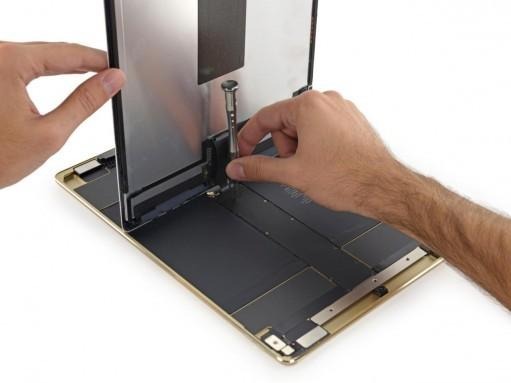 Those batteries, 10,700 mAh in total, could have been more massive. Sadly, their size was cut off by the next unexpected discovery. Apple boasts that the iPad Pro has four self-balancing speakers, whose activation depends on the orientation of the tablet. While a neat trick, it comes at a price. The speaker enclosures flanking the batteries are so big that they eat into what could have been battery space. Lost opportunity right there.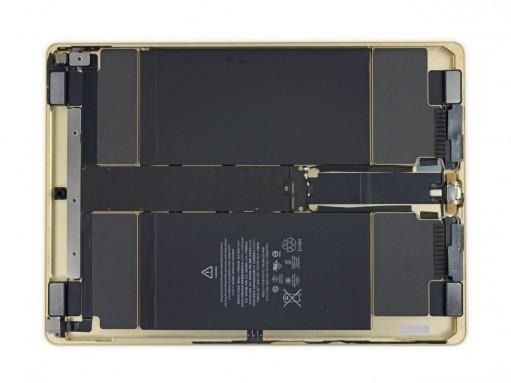 Almost everything else is held down by lots of adhesive or surprise screws. The battery itself, however, was surprisingly attached using adhesive tabs that are easy enough to pull out, instead of being soldered directly onto the logic board. Yet another first for an iPad. Another sad discovery is that the Smart Connector, one of the more interesting connectors on the tablet, cannot be removed without an excessive amount of violence, making it it difficult if not impossible to replace. Good thing, then, that it has no moving parts to break.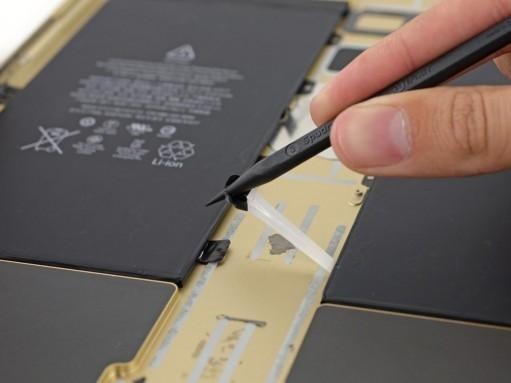 So how does the iPad Pro fare on iFixit's repairability scale? 3 out of 10, which is quite fair for an iPad. The adhesive tabs holding down the battery is a nice and long-awaited addition, but the amount of glue used all around will trip up even the most seasoned teardown engineer.
SOURCE: