iPad Pro boosts Apple's market share as tablet space shrinks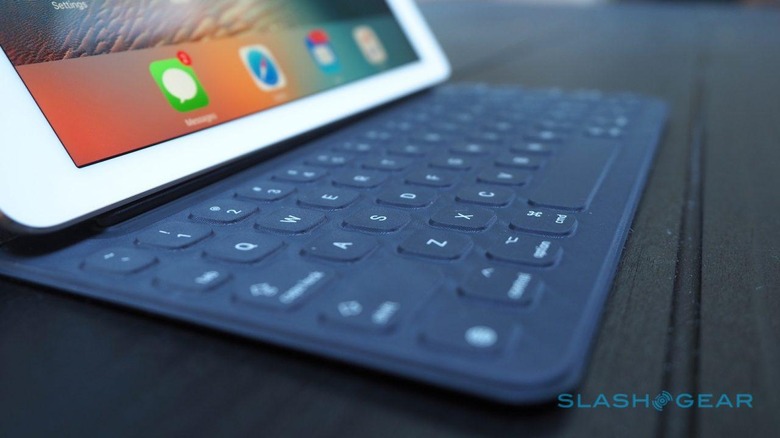 The tablet market may be shrinking a bit, but that could be good news for Apple's share of it. A new report from Strategy Analytics shows Apple's market share in the realm of tablets growing in Q3 2016 despite sales taking a small dip year-over-year. This, the firm says, was due to Apple's iPad Pro, which is a tablet that can offer consumers a 2-in-1 experience.
Strategy Analytics says that Apple's tablet market share grew to 19.9% in Q3 2016, up from 19.1% in the same quarter a year ago. Though total sales slipped by about 600,000 iPads year-over-year, Apple's average selling prices managed to climb by about 6%. That, again, is likely thanks to the more expensive iPad Pro.
Losing out on those 600k sales means that Apple declined by 6% year-over-year, but that's still better than the tablet market as a whole, which dropped 10%. The larger drop is evidenced in the Q3 performance of some of Apple's competitors, with Samsung's sales decreasing 17% from 7.9 million in Q3 '15 to 6.6 million in Q3 2016.
Lenovo felt the pinch too, as a decrease in 400,000 tablets meant that the company experienced an 11% decline year-over-year, slightly outpacing tablets as a whole. Not all manufacturers are on the decline though, with Huawei and Amazon being two notable standouts. Huawei showed year-over-year growth of 14%, while Amazon enjoyed triple-digit growth, settling at 119% year-over-year.
Windows is also on the rise, thanks to Microsoft's focus on 2-in-1 tablets that can serve as replacements for more traditional notebooks on the higher end. We'll likely keep seeing manufacturers try their hand at the 2-in-1 space, as those seem to be gaining popularity with folks who need powerful machines to use as a daily driver, not just as a complement to their smartphone.
It'll be interesting to see what the numbers for Q4 2016 look like. With the holiday shopping season quickly approaching, one has to wonder if we'll see this growth in Windows tablets increase or if Android will make a bit of a surge in terms of overall market share. With Android market share sitting at 65% and Windows at 16% and rising at the end of Q3, it's Android's game to lose and Windows' to win.
SOURCE: Strategy Analytics