iPad Pro 9.7 teardown says do NOT do this yourself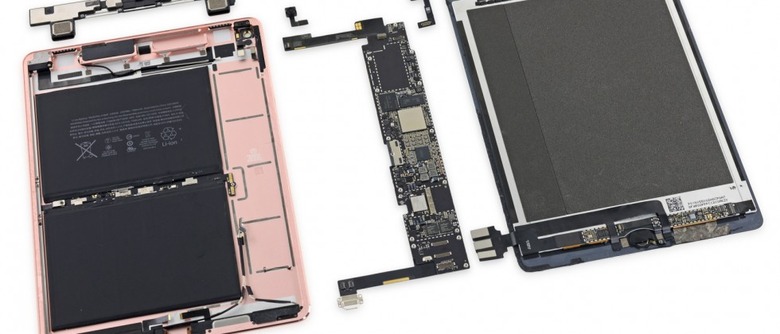 The first thing you're going to want to know with a brand new iPad Pro 9.7-inch teardown is – should I tear mine down? Is it easy? Absolutely not. Over at iFixit they suggest that you'll have a "nail-biting 30-minute process of heating, blind prying, and suctioning" to make it begin to open. Don't do that. Leave it to the professionals. You're going to break it. We'd certainly break it, and not because we haven't tried tearing down electronics before.
Inside, the team at iFixit found a Parade Technologies DP815 chip – very similar to the DP695 found in the iPad Pro 12.9-inch model. There's also a NXP Semiconductors 8416A1 Touch ID Sensor to be found.
Also inside is an Apple APL1021 A9X 64-bit chip as well as an Apple 339S00109 Wi-Fi module. The same NXP 66V10 NFC Controller and 1610A3 Charging IC can be found here as the iPhone 6s, 6s Plus, and SE. Samsung's K3RG1G1 2GB (16 Gb) LPDDR4 RAM can be found under the hood as well.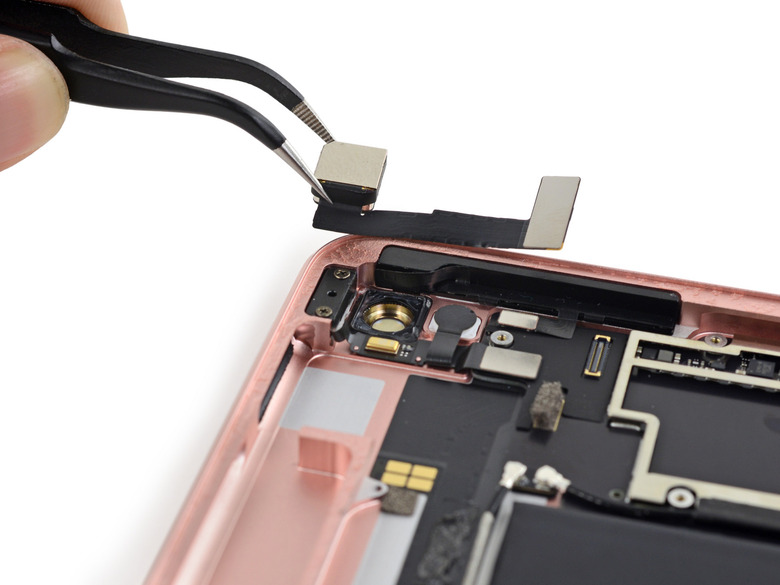 A Maxim Integrated MAX98721BEWV Boosted Class Amplifier is inside – this is the same unit as can be found in the iPad Air 2. The iPhone SE also shares the InvenSense EMS-A 6-axis Gyroscope and Accelerometer Combo this iPad Pro employs.
This is not an easy piece of equipment to tear down and put back together. Not unless you're especially adept at removing adhesive and replacing adhesive in large amounts. Note here that the display is fused to the front panel glass, which means that if you break one, you'll very likely have broken the other. Don't break your iPad Pro 9.7-inch model's front panel. It'll be expensive to replace!
Have a peek at our iPad Pro 9.7-inch model hands-on and stick around as we review this piece of equipment very, very soon.