iPad Pro 5G release date may join iPhone 11 this October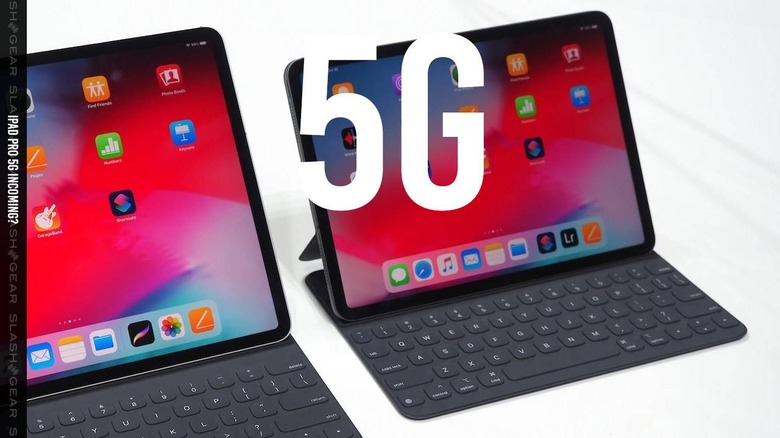 Reports from Taiwan today suggest that the iPhone 5G in late 2020 may be beaten to the punch by an iPad Pro. The 5G-capable modem hardware that'll be included in this next-generation iPad is not yet known. It may be similar to what's predicted for the next-generation iPhone, that being the rumored 5nm-based A14 chips paired with Qualcomm Snapdragon X55 modems. That'll supply the next iPhone set with all the 5G your heart could desire, regardless of carrier here in the USA.
In the USA we're in the middle of a roll-out of services with the name 5G. This can mean a few different things – and your definition of 5G could depend largely on your chosen carrier. With the 5G in the USA made simple guide we've prepared, we've got listed the two main key-words you're going to want to know: sub-6 and mmWave. While some phones have been released with either mmWave OR sub-6 5G capabilities already, the next set of iPhone devices is tipped to work with the full set.
Rumors from Digitimes released earlier today suggested that Apple is working with a "high demand" for 5G support-capable 5nm A14 hardware. They've suggested that Apple's demand for their next 5nm A14 processor hardware is "likely to be 50-60% higher" than it was for their 7nm A13.
The next iPad Pro model will likely be first to have a ToF sensor with the rest of the iPhone devices released later this year. According to sources cited by Digitimes (in the link above,) "Win Semi reportedly will be the sole fabricator of VCSEL components for ToF (time of flight) AR and depth-of-field (DoF) photography applications, as its US IDM clients have also captured orders from Apple. The ToF camera modules are expected to be incorporated into 5G iPhones and iPads to be released in the second half of 2020, the sources said."
It's suggested by sources speaking with Digitimes that Apple's "5G product roadmaps" may place the next iPad Pro model (with 5G) in the same event as the iPhone. That'd mean a September event and a likely October release. Apple might be right on time to capitalize on the 5G roll-out taking place right this minute, thanks to major smartphone hardware pushes from companies like Samsung.
Samsung revealed its Galaxy S20+ and S20 Ultra 5G devices this week. Both devices have access to both sub-6 and mmWave 5G, while the first version of the non-plus, non-ultra Samsung Galaxy S20 has access to sub-6 alone. A different version of the Galaxy S20 with sub-6 AND mmWave access will launch in Q2 2020 with Verizon in the USA.