iPad Pro 2020 leaked: Do you want glass or metal?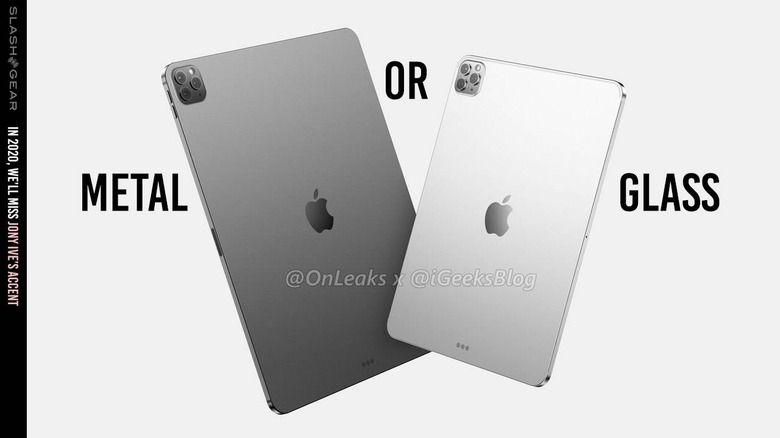 A pair of iPad Pro models were leaked this morning with full 3D renders that show a brand new vision. This is the new wave iPad Pro, in two sizes, both with a three-lens backside camera array with a giant LED flash and abilities we must imagine will equal those of the latest round of iPhone devices. One major element remains unknown, at this point – will the backs be aluminum, or will the backs be glass?
The leaks come from iGeeksBlog via Steve H.McFly, aka OnLeaks, a notorious leakster who often gets his hands on CAD images of devices well before release. Those details are akin to what's given to accessory makers before the launch of certain high-profile products, which means we get some, but not all, of the key details of the devices in question.
Here we've got two different iPad Pro models, both with details that mix features we've seen in the last high-end iPad collection and those that've appeared in the latest iPhone.
The renderings show aluminum in one case, and glass in another. If glass, these devices will likely feel similar to devices like the Samsung Galaxy Tab S3, one of the first major tablets with a full glass backside. That device always made us a bit more careful – the hardware always felt secure, but far more precious than a tablet with a full metal or plastic back.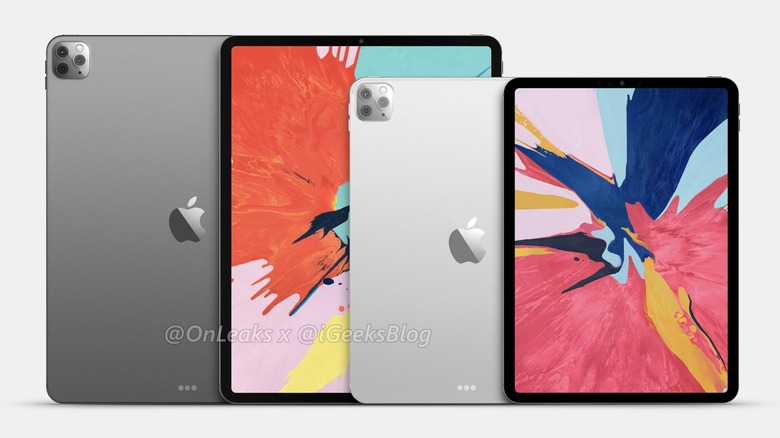 According to the leaked information we've got so far, there'll be a 12.9-inch display version and an 11-inch display version, the smaller of these appearing with leaked dimensions at 248 x 178.6 x 5.9mm. The camera bump apparently adds another 1.9mm to the thickness.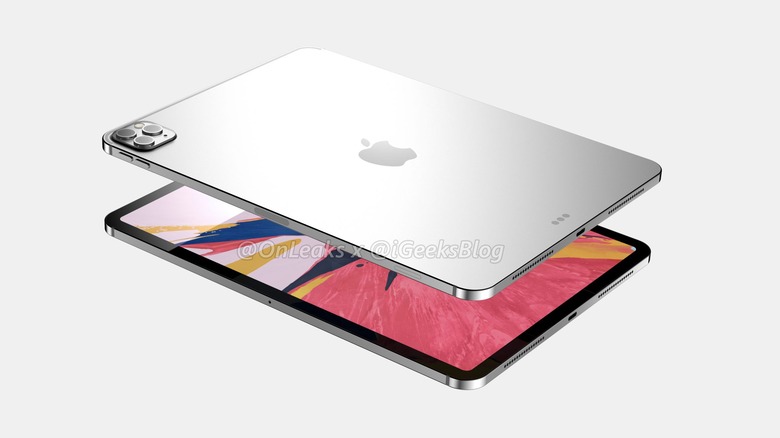 ABOVE: A glass iteration. BELOW: A metal iteration. From this distance they look pretty similar – it'd mostly be a question of functionality – and fragility.
Which do you prefer? Would you still buy one if Apple didn't make the sort you wanted more than the other?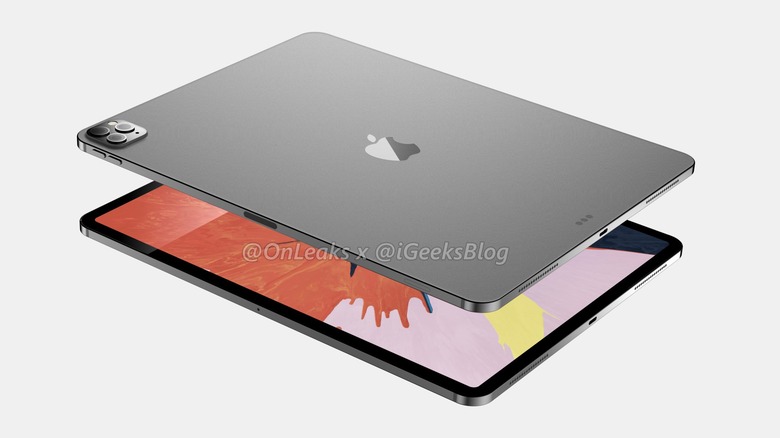 You'll find a pair of speaker grilles at the same short side as the single lightning connector, and a pair of volume buttons up on the side near the camera bump. The backside also features pogo-pin smart connectors, and all the sides appear to be flat!
These two new iPad Pro units will quite likely be revealed in full by Apple in March of 2020. Stick around SlashGear for more information as we delve into the next generation! If you're all about getting what's come before (at cheaper prices, because you're savvy like that), take a peek at our elder reviews, in the timeline below!