iPad Pro 12.9 inch now included in Apple's refurbished list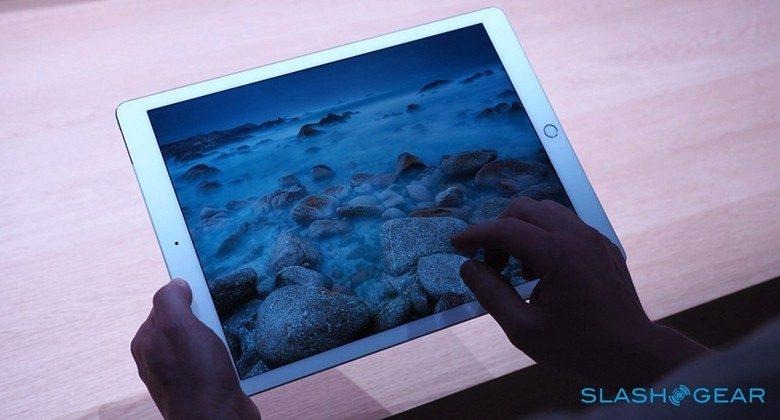 If you've ever wanted to get your hands on one of 'em fancy iPad Pros, especially the bigger one, but didn't really have the heart to part ways with most of your hard-earned cash, now you have a chance to reconsider. Apple has just added the 12.9-inch iPad Pro to its selection of "Certified Refurbished" products, some with a discount as big as $160. This does make the iPad Pro a lot more palatable in terms of price, though it comes with your usual disclaimers of an already used, but in good condition, device.
When Apple launched the first iPad Pro, one of the biggest complaints about it was its price. While Apple isn't exactly known for wallet friendly products, even some of its biggest fans found the iPad Pro's price tag a tad ridiculous, especially when factoring in the almost essential accessories.
Now nearly a year later, Apple is finally giving still interested buyers a more official option. While there are retailers that are already carrying discounted prices, Apple's refurbs come with a one year warranty, a brand new battery, and a new outer shell.
Without much further ado, here are the prices for the refurbished 12.9-inch iPad Pros and how much you'll be saving when buying these instead of brand new units.
• 32 GB 12.9-inch iPad Pro (Wi-Fi) – $679 (save $120)
• 128 GB 12.9-inch iPad Pro (Wi-Fi) – $809 (save $140)
• 128 GB 12.9-inch iPad Pro (Wi-Fi + Cellular) – $919 (save $160)
In all cases, all three Gold, Silver, and Space Gray colors are available.
One caveat is that, by now, the iPad Pro is already a year old. In most cases, that could mean that a successor is on the way. So far, however, there has been little word in the rumor mill about an iPad Pro 2, save for a lone, sketchy photo.
Besides, the original iPad Pro still has a lot going for it, making it still a viable option, especially with these reduced prices.
SOURCE: Apple