iPad Pro 10.5 Reviews: What you really need to know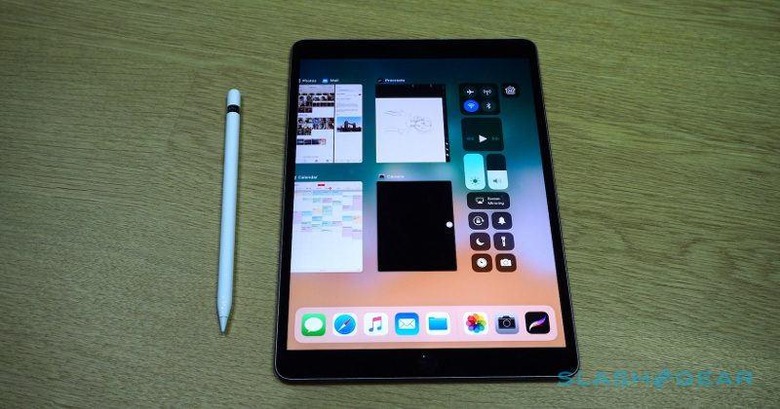 Apple's new 10.5-inch iPad Pro was officially revealed just last week, but already some reviews are beginning to hit the internet. We'll have our review of the device coming up shortly, but in the meantime, we thought we'd take a look at the early consensus surrounding Apple's latest tablet. Is it a good replacement for the old 9.7-inch iPad Pro, or is not worth your time?According to Wired's David Pierce, the answer to that question is a simple one. Pierce writes that he was surprised by the amount of things Apple was able to update with this latest release, despite his thinking that Apple "would eventually run out of ways to improve the iPad."
"I absolutely loved last year's iPad Pro, and considered it the best tablet ever. This one? Even better," Pierce writes. "Granted, tablets have reached the point where you don't need to replace them every few years, because the improvements aren't revolutionary. But when you do need one, it looks like Apple plans to always offer you something meaningfully better."
Business Insider's Steve Kovach had a similarly positive view of the iPad Pro, with his only real complaint concerning the revamped Smart Keyboard, an optional accessory for the tablet that costs a whopping $159. While a keyboard is an essential accessory if you plan to use the iPad Pro as a replacement for a laptop or even a desktop, Kovach wasn't a fan of Apple's own solution.
"The Smart Keyboard is missing a lot of what you'd expect from an accessory focused on making you more productive," Kovach wrote in his review. Kovach laments missing features like function keys, volume controls, and a dedicated home button. The most damning criticism he offers, however, is that it really isn't all that comfortable to use, which is a pretty big negative when you consider how much you may be typing on it. In the end, Kovach says the keyboard is the "biggest thing holding the iPad Pro back."
READ MORE: iPad Pro 10.5-inch hands-onStill, it's hard to find many complaints about the device itself, with The Verge's Dieter Bohn specifically picking out the iPad Pro's new 10.5-inch display for praise. Bohn briefly touches many of the display's new features, such as a slight bump up in resolution and an increase in max brightness, but spends a considerable amount of time discussing the benefits of Apple making the jump to a 120Hz display.
In the end, he says that these display improvements further cement the iPad Pro's status as a premium device, even if a lot of users won't outright notice what's better. "Using the iPad Pro 10.5 just feels subtly, almost invisibly better," Bohn writes. "Is it really necessary? Probably not, but Apple decided it could make the screen incredible and so it did. The iPad Pro is very much a spare-no-expense device."
While many reviewers have a lot of nice things to say about Apple's newest iPad Pro, there's one thing that comes up in all of these reviews: the fact that 10.5-inch iPad Pro has not yet reached its full potential. That won't happen until iOS 11 arrives later this year, with a bevy of new features for the iPad in tow. It's then that we'll find out if this new iPad Pro is truly worth the money, though considering these early reactions, you probably can't go wrong picking one even before iOS 11 drops.